Kawasaki Delivers LNG Carrier Shinshu Maru to JERA-NYK Line JV
Kawasaki Heavy Industries has delivered the 177,000 m3 LNG carrier Shinshu Maru to the Trans Pacific Shipping 7 Limited joint venture.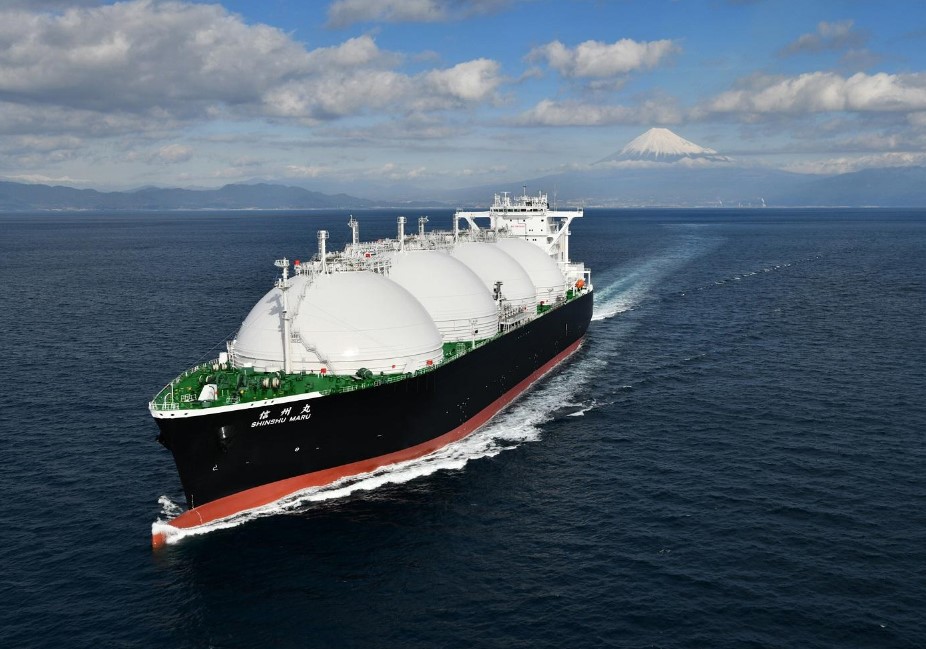 Shinshu Maru is the second of Kawasaki's line of 177,000 m3 capacity LNG carriers to be commissioned and is designed to enable passage through the expanded Panama Canal, which opened for full operations in 2016.
The Trans Pacific Shipping 7 Limited joint venture, formed by JERA Co., Inc. and NYK Line, will use the 299.9-meter vessel to transport LNG procured via the Freeport LNG Project in the U.S.
Shinshu Maru was delivered following a christening ceremony in January 2019.
As revealed by Kawasaki, the Bahamas-registered vessel features standard LNG carrier hull dimensions in order to enable docking at major LNG terminals around the world. It is equipped with four independent Moss LNG tanks protected by a double-hull and double-bottom design. The carrier boasts an LNG boil-off rate of no more than approximately 0.08% per day.
The company said it has additionally optimized the hull structure to decrease overall ship weight and adopted a two-motor, twin-screw propulsion system. The ship's dual fuel diesel (DFD) engine is capable of burning both oil and gas, the company noted.
Kawasaki said it would continue to pursue shipbuilding operations in light of the anticipated rise in demand for LNG and other clean-energy fuels.