Kazakhstan player gets approval to take over Caspian Explorer drilling vessel
Caspian Sunrise, an oil and gas company with a focus on Kazakhstan, has received regulatory and shareholder approvals for the acquisition of the Caspian Explorer drilling vessel.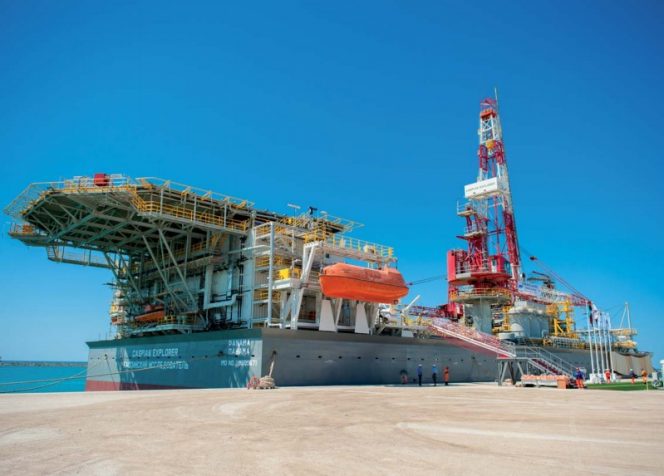 Caspian Sunrise revealed its plan to buy the Caspian Explorer for $25 million back in January 2020.
The belief that the Caspian Explorer was the only currently operational drilling vessel of its type capable of operating in water as shallow as 2.5 meters in the Caspian Sea led to its acquisition by the company.
Further, given the lead times and construction costs, the company did not expect a new competing drilling vessel to enter the market in the next few years.
In an update on Wednesday, Caspian Sunrise said it had received all the required Kazakh regulatory and local shareholder approvals for the acquisition.
Furthermore, the relevant paperwork has been sent to the UAE to complete the required re-registration of ownership of the Caspian Explorer, following which the acquisition of the asset will complete.
The Caspian Explorer is a drilling vessel capable drilling exploration wells to depths of up to 6,000 meters in extremely shallow water.
The vessel was conceived of by a consortium of Korean companies including KNOC, Samsung, and Daewoo Shipbuilding.
It was assembled in the Ersay shipyard in Kazakhstan between 2010 and 2011 for a construction cost believed to be approximately $170 million.
The total costs after fit-out are believed to have been approximately $200 million.
In 2017, the Caspian Explorer was hired out to a KazMunaiGas / Indian state oil company joint venture for $28 million after costs and drilled one exploration well to a depth of 3.5 km.
In 2018, it was hired out KazMunaiGas for up to $24 million drilling one exploration well to a depth of 1.8 km. The vessel did not operate in 2019.