Kosmos Energy gets delisting warning from NYSE
U.S.-based oil and gas company Kosmos Energy has been given a continued listing standard notice from the New York Stock Exchange (NYSE).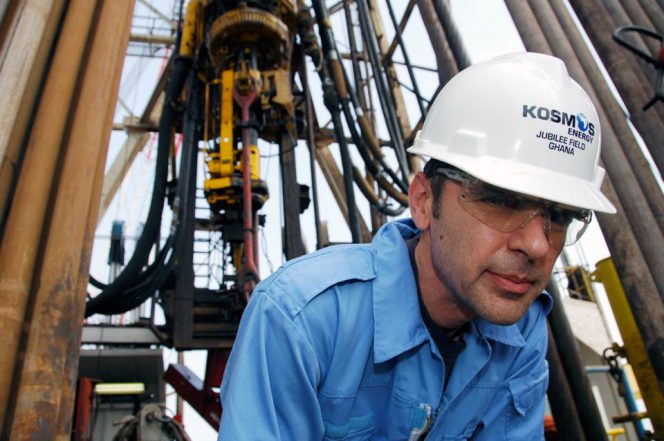 Kosmos said on Thursday that it had received a formal notice from the NYSE on 20 April 2020 because the average closing price of the company's common stock was below $1 per share over a 30-consecutive trading day period, which is the minimum average share price required to maintain the listing on the NYSE.
The company has notified the NYSE of its intention to return to compliance with the NYSE listing requirements within the six-month cure period.
Under the NYSE rules, Kosmos can regain compliance at any time during the six-month cure period if, on the last trading day of any calendar month during the cure period, its common stock has a closing share price of at least $1 and an average closing share price of at least $1.00 over the 30 trading-day period ending on the last trading day of that month.
According to the company, it is considering options to regain compliance one of which may include a reverse stock split, if necessary. During the cure period, Kosmos' shares of common stock will continue to trade on the NYSE.
Kosmos added that the NYSE notification had no effect on its ongoing business operations or its Securities and Exchange Commission reporting requirements, nor did it trigger any violation of its debt obligations.
Apart from the listing notice, Kosmos has made several noteworthy announcements in the past few weeks.
Namely, it stated in mid-March that it had decided to reduce its capital and operational expenditures as well as administrative costs, and suspend the dividend in response to the current market price volatility.
Then, earlier this month, the company said that the coronavirus impact on time-critical workstreams resulted in the delay of the Greater Tortue Ahmeyim LNG project. Kosmos said at the time that Phase 1 of the project would be delayed by an expected twelve months with first gas from the project now expected in the first half of 2023.
Kosmos is not the first company to get a listing notice from NYSE since the end of 2019.
Before Kosmos, notices were given to companies such as McDermott, Noble Corporation, Seadrill, Pacific Drilling, and Valaris.
Related news
List of related news articles