Lloyd's Register gives first-ever UMS certificate to SEA-KIT
SEA-KIT's latest unmanned surface vessel (USV) has received Unmanned Marine Systems (UMS) certification by Lloyd's Register, becoming the first-ever to achieve this milestone.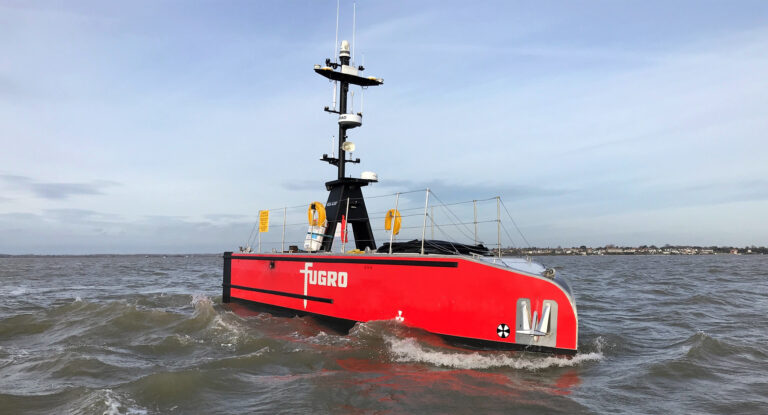 The 12-meter X-class USV, delivered to Fugro, received the new UMS certification on 28 June.
SEA-KIT said it had worked closely with Lloyd's Register since early 2020 to achieve the highest standards for the USV sector.
"This is a ground-breaking milestone as it provides the framework needed to certify the safe design and build of our Blue Essence USV fleet," said Ivar de Josselin de Jong, Global Director Remote Inspection at Fugro.
"It will enable us, our clients and the Flag States to achieve the ambitious net-zero targets that we have set. A world-first for the industry, it's great to be able to contribute to the transformation of the maritime business in this way."
In March 2020, Fugro and SEA-KIT formed a strategic partnership to develop a new range of USVs which can deploy remotely operated vehicles (ROVs) and autonomous underwater vehicles (AUVs) for marine asset inspections.
Fugro ordered two 12-meter USVs from SEA-KIT in August last year, saying they will be deployed in offshore wind and oil & gas sectors in the North Sea and the Asia-Pacific region.
SEA-KIT just recently sent off the second X-class USV to Fugro.