LNG bunkering barge Q-LNG 4000 arrives at Port Canaveral
Quality Liquefied Natural Gas Transport's (QLNG) newbuild arrived at Florida's Port Canaveral, making it Americas' first LNG cruise port.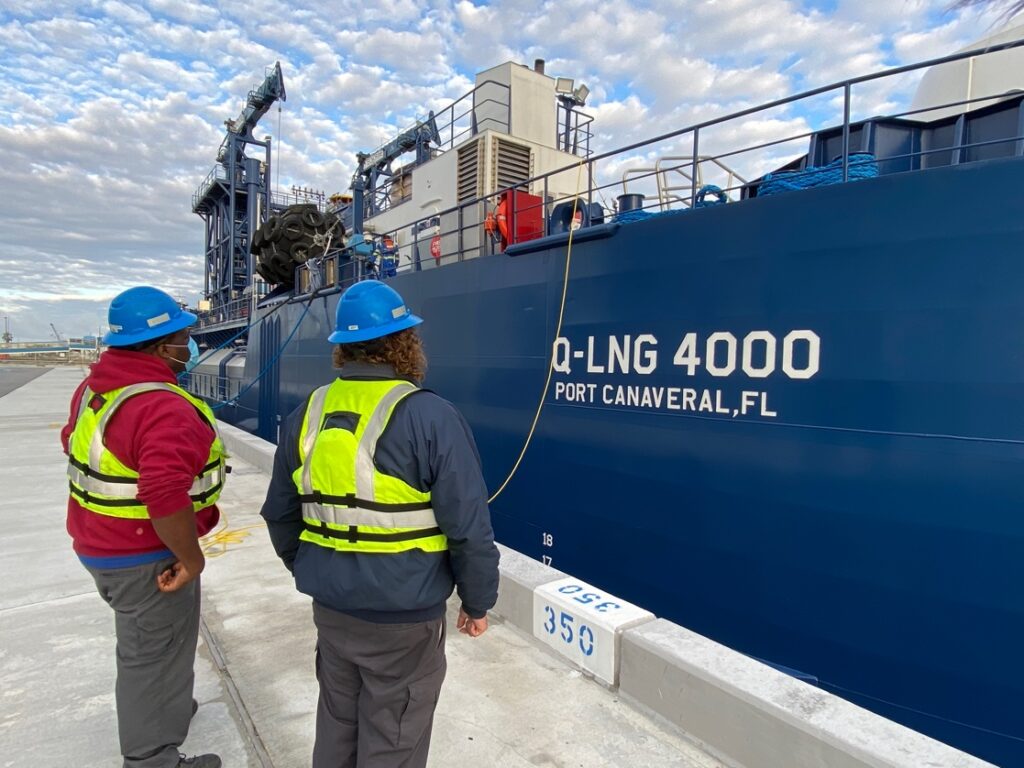 Q-LNG 4000, a ship-to-ship articulated tug and bunker barge (ATB) nicknamed the "Q4K", is designed, engineered, and internationally and U.S. certified to provide safe and reliable ship-to-ship transfers of the cleaner-burning LNG.
It has a carrying capacity of up to 4,000 cubic metres of LNG. It is 324-feet-long, and its attached tug is 128-feet-long.
The U.S.-owned and operated vessel was constructed at VT Halter Marine Inc. shipyards in Pascagoula, Mississippi, and is crewed by U.S. mariners.
The barge, constructed in cooperation with LNG fuel supplier Shell Trading Company and Q-LNG Transport, will operate in Port Canaveral providing LNG fuel to cruise vessels, primarily to Carnival Cruise Line's LNG-powered Mardi Gras. It will also provide ship-to-shore LNG deliveries at a small scale to customers in the Gulf of Mexico.
The Q4K will load LNG at a fuel distribution facility on Elba Island, Georgia, then transit back down to Port Canaveral for cruise ship bunkering operations.
The Canaveral Port Authority has been preparing for LNG-fueled cruise ships for four years, working closely with federal and state regulatory and oversight authorities and agencies. It has been investing in infrastructure, training, and equipment, including a new fireboat, to ensure the safety and security of the port during LNG bunkering operations.
The first customer, the newly-delivered Carnival Cruise Line vessel Mardi Gras, will be homeported at Port Canaveral beginning this year. Mardi Gras is scheduled to start operations on 29 May.
While it's in Port Canaveral, the Q-LNG 4000 fueling operations will be supported by the Port's newly-acquired fireboat Marine Firefighting Rescue Vessel (MFRV), which arrived in January.