LNGL, DeltaOE amend terms of Magnolia deal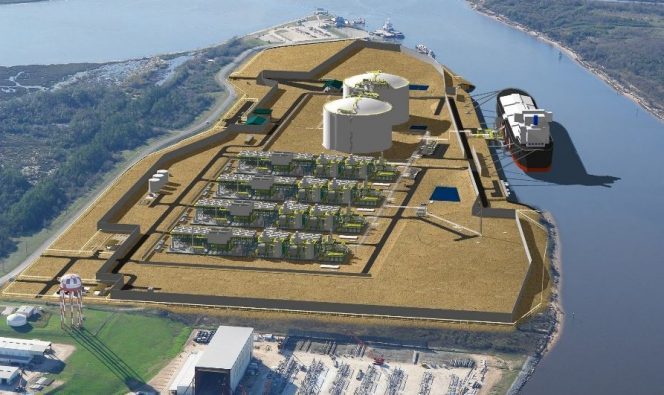 ---
Liquefied Natural Gas Limited (LNGL) and Delta Offshore Energy (DeltaOE) have agreed to extend the validity date of their non-binding term sheet until July 1, 2020.
LNGL said on Friday that the agreement was signed in a form of an amended and restated memorandum of understanding between Magnolia LNG and DeltaOE.
The parties also agreed to use reasonable efforts to negotiate and reach agreement on the terms and conditions of a definitive binding sale and purchase agreement (SPA) by May 31, 2020.
Additionally, the previously agreed SPA has been amended and will instead be conditional only on the company making a financial investment decision in relation to the Magnolia liquefaction project by August 31, 2020.
An FID is dependent upon Magnolia securing sufficient offtake agreements to support financing. All dates may be waived or extended by agreement between the parties.
Greg Vesey, managing director and CEO of LNGL, said: "We feel that the extensions will provide LNGL and Delta Offshore Energy with more than adequate time to finalize terms for what will be the first long-term sale and purchase agreement for LNG to Vietnam."
The term sheet details material terms of the proposed liquefied natural gas SPA have a target commercial start date of no later than June 1, 2024, which may be adjusted by Magnolia by up to 7 months – earlier or later.
Under the SPA, Magnolia will supply two mtpa of LNG to DeltaOE for a term of at least 20 years. The proposed volume of 2 mtpa represents 25 percent of Magnolia's current nameplate capacity of 8 mtpa, which will be increased to 8.8 mtpa – subject to FERC approval. Pricing under the proposed SPA remains as set out in the earlier term sheet.
It is worth reminding that the initial agreement between the two sides was made in mid-September.
Namely, LNGL agreed to deliver gas to a DeltaOE-led LNG-to-power project in the Bac Lieu province in Vietnam.
The project includes the construction and operation of an LNG import terminal, 3,200-megawatt combined-cycle power plant, and delivery of power generation to the Bac Lieu province.
Related news
List of related news articles