Lukoil and Petronas change Shah Deniz deal due to pre-emption by partners
Russian oil and gas company Lukoil and Malaysia's Petronas have changed their previously announced agreement related to Lukoil's acquisition of an interest in the Shah Deniz natural gas project in the Azerbaijan sector of the Caspian Sea from Petronas.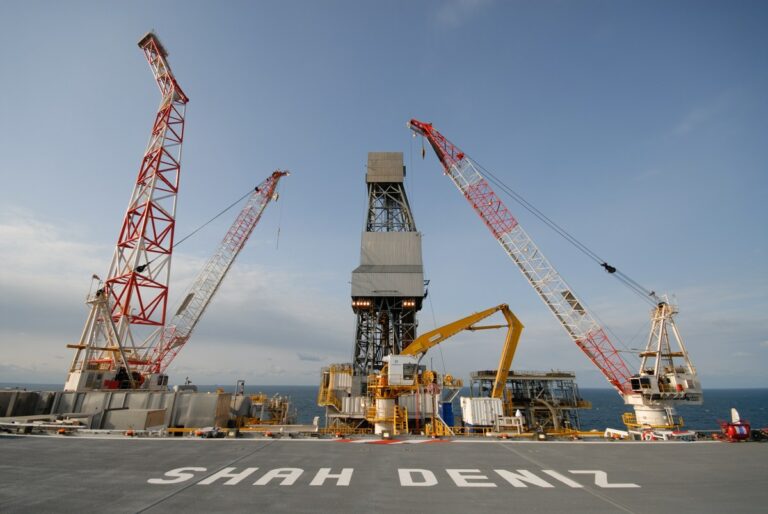 Lukoil signed the initial agreement with Petronas on acquiring 15.5 per cent interest in the Shah Deniz project in October 2021. The deal was supposed to increase Lukoil's interest in the project from 10 per cent to 25.5 per cent after paying $2.25 billion.
Now, Lukoil has signed amendments to the agreement concluded in October on the acquisition of a share in the Shah Deniz project from Petronas.
In accordance with the new arrangements, the share acquired by Lukoil is reduced from 15.5 per cent to 9.99 per cent with a proportional decrease in the transaction value from $2.25 billion to $1.45 billion. The deal is expected to be closed in January 2022.
According to Lukoil, the conclusion of the amendments resulted from negotiations with the Shah Deniz project partners on the implementation of pre-emptive rights.
Other parties in the project are BP (operator, 28.8 per cent), TPAO (19 per cent), SOCAR (10 per cent), NICO (10 per cent), and SGC (6.7 per cent).
The BP-operated Shah Deniz gas condensate field is located in the Azerbaijan sector of the Caspian Sea, 70 kilometres southeast of Baku. The project is implemented under a PSA and the commercial production there began in 2006. In 2020, the Shah Deniz consortium extracted 18.1 bcm of gas and 3.6 million tonnes of gas condensate.
In July 2021, Shah Deniz consortium started production from the East South flank at 540m water depth – the biggest milestone planned for the project this year.
The new East South production flank consists of four wells, two new flowlines, and a number of subsea structures connected to the world-class Shah Deniz reservoir. It is expected that the flank will be at full production rates in the third quarter of 2021.