Lukoil hits production milestone in Caspian Sea
Russian oil and gas giant Lukoil has produced 50 million tonnes of liquid hydrocarbons at its fields located in the Russian sector of the Caspian Sea.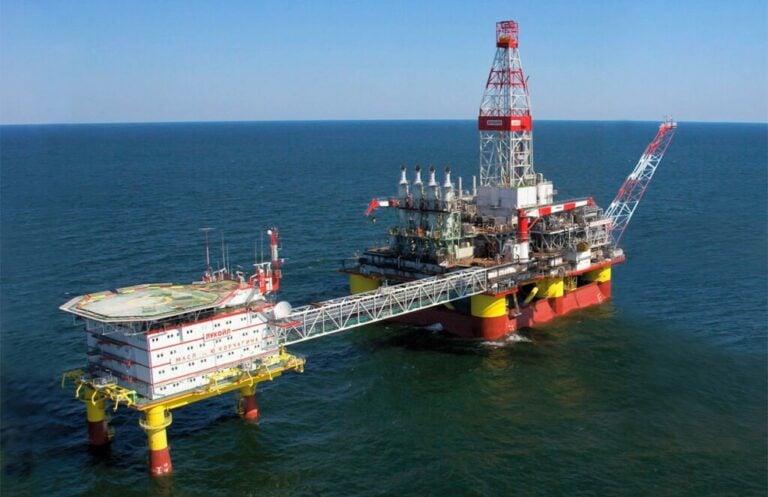 Lukoil discovered the Khazri gas condensate field following drilling and testing of prospecting wells last year.
The company plans this year to submit to the Russian national register data on a "huge" oil and gas condensate field named after one of its founders, Ravil Maganov, as well as continue development of the Valery Grayfer field, whose plateau level is expected to exceed 1 million tonnes of oil per year.
In addition, the oil and gas giant stated that the Yury Kuvykin field is also a potentially prospective production area.
To remind, Lukoil discovered 11 fields in the Caspian Sea. The first one, named after Yury Korchagin, was discovered in 2000 and launched in 2010.
In 2005, the Vladimir Filanovsky field was discovered, said to be the largest geological discovery in post-Soviet Russia, with initial recoverable reserves of 129 million tonnes of oil and 30 bcm of gas. Commercial production in the field began in 2016.
When it comes to recent activities, it is worth noting that at the end of 2022 Lukoil and JSC National Company (NC) KazMunayGas (KMG) kick-started work to mobilize a semi-submersible rig for drilling operations in the Kazakh sector of the Caspian Sea.
Earlier last year, the Russian company completed the acquisition of a 50 per cent operated interest in the Area 4 project located in shallow waters offshore Mexico.