Maersk's groundbreaking methanol-powered vessel sets sail on sea trials
This week marks a significant milestone for Maersk as its first methanol-powered container vessel undergoes crucial sea trials.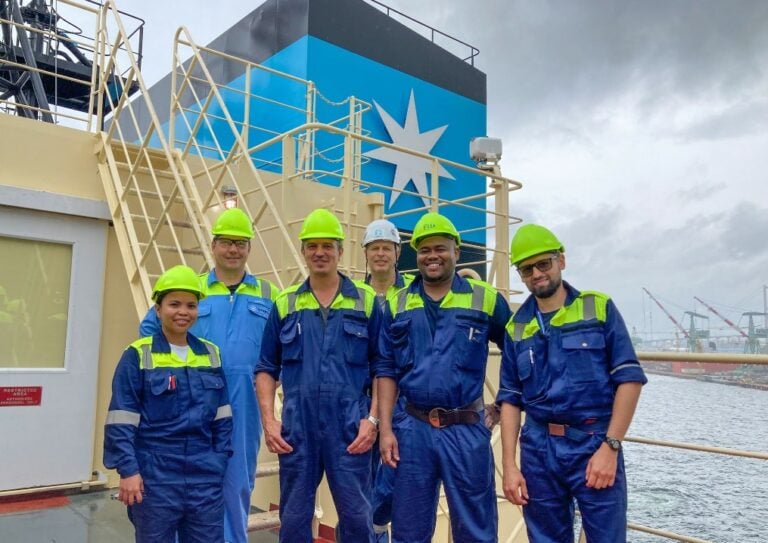 The rigorous testing phase will be taking place off the picturesque Korean coast, near Ulsan.
The 2,100 TEU container vessel is being built by South Korea's Hyundai Mipo Dockyard.
Over the course of four days, a dedicated team comprising professionals, site office personnel, and the vessel's crew will meticulously evaluate and validate all onboard equipment. The comprehensive testing aims to ensure that the vessel is fully prepared for its momentous maiden voyage to Copenhagen.
Maersk has secured green methanol for the ship's first trip in cooperation with the Dutch producer and distributor of hydrogen-based products OCI Global. Namely, OCI will provide ISCC-certified green biomethanol to power the maiden voyage of the newbuild.
Ursula von der Leyen, the president of the European Commission, will be the godmother of Maersk's new feeder vessel.
The deployment of methanol as a fuel source on board the vessel is at the heart of Maersk's decarbonization strategy which will now see the construction of a total of 25 methanol-powered containerships.
The sea trials will verify the performance, reliability, and safety of the ship's methanol-powered systems, further solidifying the viability of this alternative fuel source.
Throughout the testing period, the vessel will undergo a series of assessments to evaluate its maneuverability, stability, propulsion efficiency, and power distribution. Additionally, crew training and familiarization with the unique aspects of methanol operations will be emphasized, ensuring that all safety protocols are adhered to.
The feeder will provide real operational experience for the company's seafarers handling the new engines and using green methanol as fuel, as the company prepares to receive a fleet of new, large ocean-going methanol engine-powered ships.
According to Maersk, the construction of the larger container carriers is progressing as planned, with the first vessel expected to be delivered early next year.