Medco sets price for Ophir takeover. Ophir says price lower than initial offer
Indonesia's Medco Energi has set a price for a potential offer for the takeover of London-listed oil company Ophir Energy – 48.5 pence a share in cash.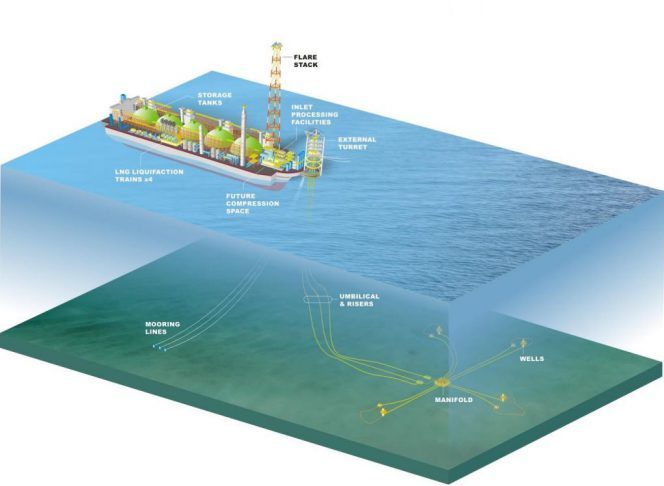 To remind, the two companies earlier this month said they were in talks over a potential takeover by Medco of Ophir energy. At the time, Ophir said there was no certainty that the offer would be made, and there was no talk of the price amount to be offered.
Ophir owns oil and gas assets in Southeast Asia and has recently lost its rights on the Block R license in Equatorial Guinea which contains the Fortuna Gas discovery after repeated delays to secure the funding for the development.
In a statement on Friday, January 11, Medco said: "In the light of market developments and recent news related to Ophir, Medco has written to the Board of Ophir today indicating that, should an offer be forthcoming, shareholders of Ophir would be entitled to receive for each Ophir ordinary share: 48.50 pence in cash."
The price reportedly values Ophir at around GBP 343 million. Medco has said that the price was 45.1 percent higher compared to the closing price of 33.2 pence per share on December 28, being the last day before the announcement of Medco's potential offer for Ophir.
The price is also 26.4 percent higher to the three-month volume weighted average share price of 38.38 pence per Ophir share to December 28, 2018.
Medco has stressed that while it did set the price, the announcement does not amount to a firm intention to make an offer, and there can be no certainty that the Jakarta-listed company will make an offer at all.
As previously reported, Medco has until January 28 to either announce a firm intention to make an offer or back away.
Ophir sheds more light – the price has been lowered
Following the announcement by Medco on Friday – which was, it would turn out, made without consulting Ophir – the target company has decided to share some background on the initial talks, which it had not shared on December 28 when the announcement on the two firms' talks was made.
Ophir said that Medco had on October 22, 2018, made an unsolicited approach to Ophir to acquire the company for 58.0 pence per Ophir ordinary share.
In addition, Ophir said on Friday, Medco indicated a willingness to consider offering Ophir's shareholders additional potential consideration via contingent value rights in relation to the Fortuna LNG asset in Equatorial Guinea subject to further analysis and due diligence.
On the basis of the Initial Offer, the Board of Ophir entered into discussions with Medco, granting access to due diligence to discuss how Ophir's shareholders could receive appropriate value for the Equatorial Guinea asset.
No comment on the new offer
Also, Ophir said on Friday that following "a number of discussions on value and offer structure, in the absence of any confirmation regarding the license extension to the EG Asset, and the decline in oil price since the Initial Offer, Medco submitted a revised proposal on 20 December 2018 of 53.8 pence per Ophir ordinary share."
Regarding the new offer of 48 pence a share, Ophir noted Medco's announcement without commenting on the offer itself.
"This morning, Medco submitted an updated possible offer to the Board of Ophir at 48.5 pence per Ophir ordinary share and subsequently made a unilateral announcement without any further discussion," Ophir said, "Further announcements will be made as and when appropriate."
Offshore Energy Today Staff
Related news
List of related news articles