Melbana gets two new offshore permits next to Beehive prospect
Australia's Melbana Energy has been awarded two additional petroleum exploration permits offshore northern Australia, close to the Beehive Prospect, on a 100 per cent basis.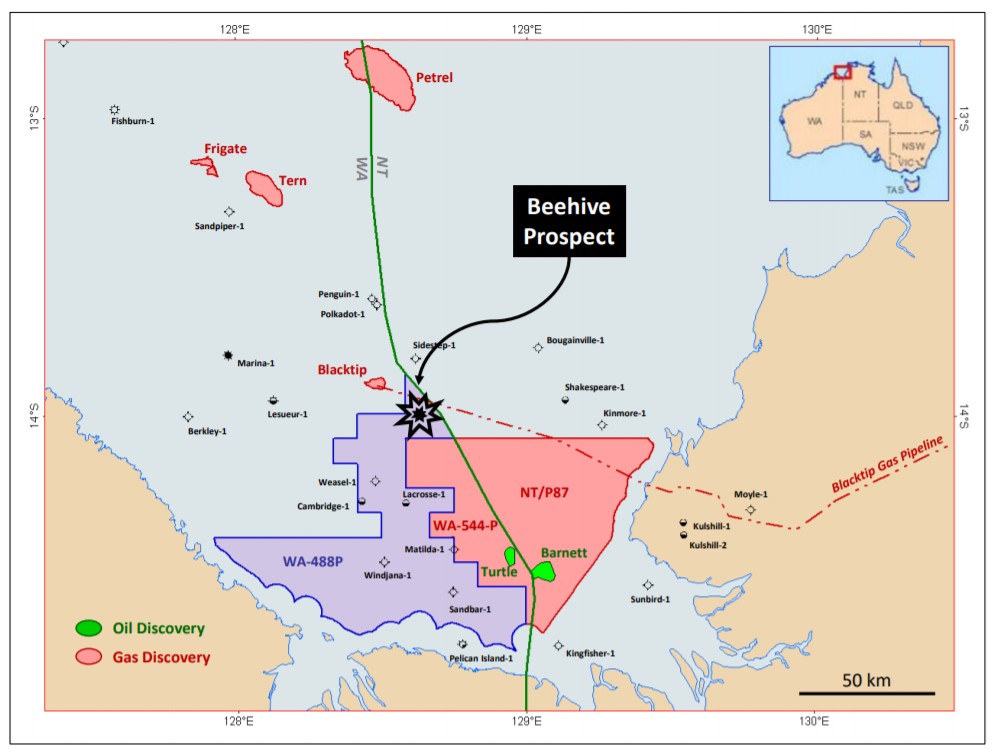 According to Melbana's statement on Thursday, the application for these permit areas was made under the Australian Government's 2019 Offshore Petroleum Exploration Acreage Release.
The permits, designated as WA-544-P and NT/P87, have been awarded for an initial period of six years and are located adjacent to Melbana's existing WA-488-P permit area, which contains the giant Beehive Prospect.
Melbana Energy's Executive Chairman, Andrew Purcell, said: "The award of these additional permits next to our Beehive Prospect allows us to build on the knowledge we have gained studying WA-488-P to pursue other leads across a wider area.
"This additional running room makes the Beehive Prospect an even more exciting opportunity, particularly since the minimum work requirements can leverage Melbana's in-house expertise before having to decide whether to commit to the larger work commitments in years 4 and beyond".
The work programs for each of these permit areas: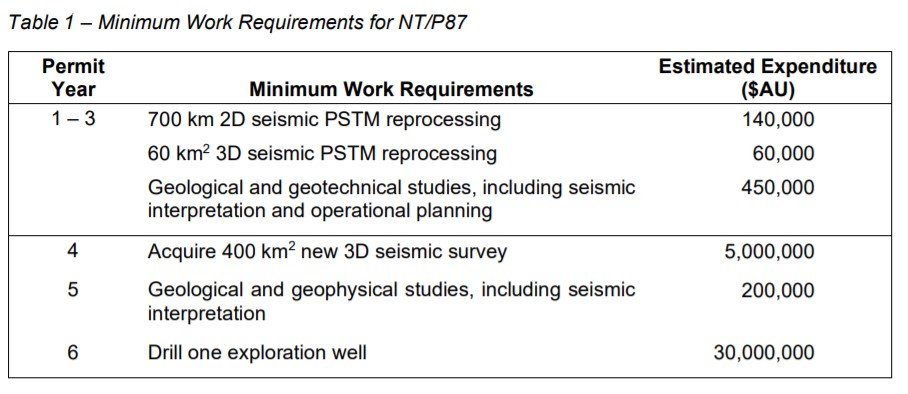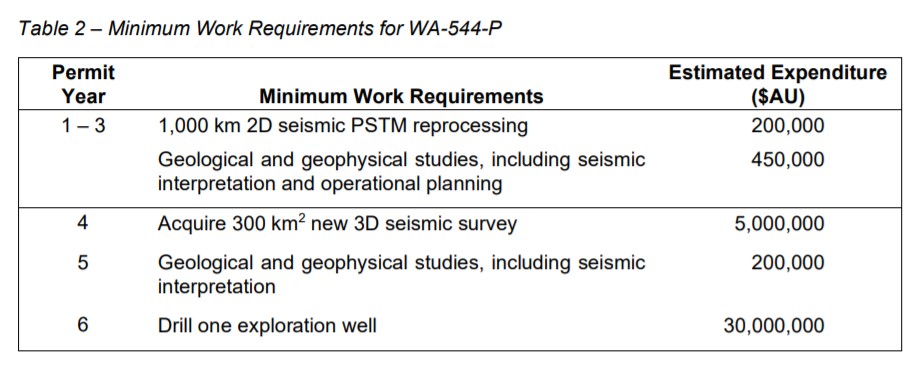 The Minimum Work Requirements for the first three years of each permit area are guaranteed, following which Melbana may elect to proceed to permit year 4.
When it comes to its Beehive Prospect, Melbana was in May 2020 granted the approval to suspend the deadline for completion of the current WA-488-P permit year work obligations by 12 months.
The suspension for the WA-488-P permit came with a corresponding extension of the permit term.
As a result, Permit Year 3 now ends on 21 December 2021 and the permit term will end on 21 December 2023.
Furthermore, in August 2020, Melbana reported a modest increase in the best estimate prospective resource of the Beehive prospect, located in WA-488-P offshore Australia.
The prospect is now characterised as having more than 400 million barrels of prospective resources.