MISC inks half a billion dollar sustainability-linked loan
Malaysian shipping company MISC Berhad (MISC) has entered into a $527 million sustainability-linked loan for the financing of six very large ethane carriers (VLECs).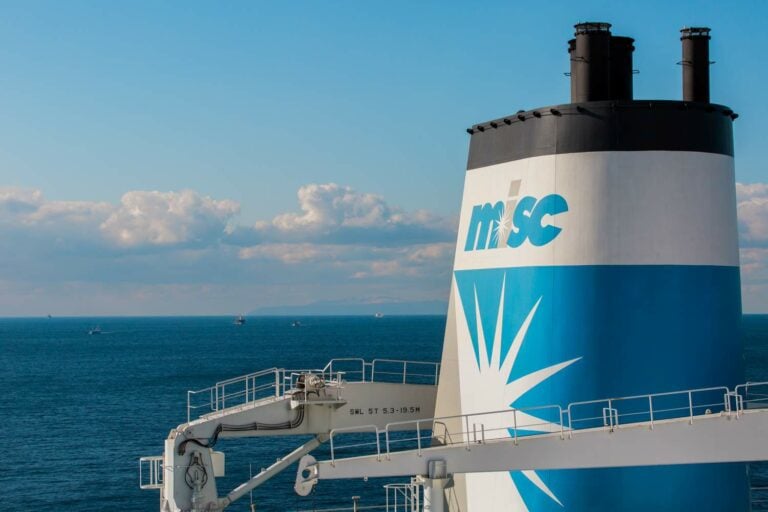 MISC said that the loan was signed through the company's Singapore-based subsidiaries and that Standard Chartered acted as structuring bank, sustainability coordinator, and hedge coordinator.
The Korea Development Bank, Sumitomo Mitsui Banking Corporation, Labuan Branch, DBS Bank, Export-Import Bank of Malaysia Berhad, MUFG Bank Singapore Branch, as well as an undisclosed lender acted as mandated lead arrangers.
The 11-year sustainable-linked non-recourse term loan is MISC's debut sustainability-linked loan and is structured to align with its long-term business strategy and sustainability aspirations.
Namely, MISC aims to achieve net-zero greenhouse gas emissions by 2050 by transitioning to low-carbon, and eventually zero-carbon, emissions transport solutions.
With both environmental and governance key performance indicators (KPIs), the environmental KPI is benchmarked to go beyond the emissions target outlined in International Maritime Organisation's (IMO) 2050 decarbonisation trajectory and the Poseidon Principles.
As part of the sustainability-linked loan, MISC will measure the carbon intensity of their gas assets and solutions fleet on an annual basis using the efficiency ratio. By meeting pre-agreed KPIs, MISC will benefit from annual adjustments to the interest rate, incentivizing them to prioritize sustainability in their operations.
"We at MISC believe that integrating ESG principles into our long-term strategy and decision-making is key to shaping a sustainable future. Securing this landmark SLL for our VLECs reflect our continued commitment to accelerating the drive to improve our ESG performance by tying our financing with our decarbonisation strategy," Raja Azlan Shah Raja Azwa, MISC's Vice President of Finance said.
"We will progressively implement our plan to achieve Net-Zero GHG emissions by 2050 and this includes fostering strategic collaborations with our stakeholders including the ship financing sector."
"We are proud to offer MISC its first SLL to help accelerate the group's efforts in reducing its carbon footprint in the maritime industry. At Standard Chartered we are committed to playing our part in addressing climate change and in enabling other organisations, like MISC, to do so by supporting them with their own ambitions," Abhishek Pandey, Global Head of Shipping Finance at Standard Chartered, said.
MISC has a fleet consisting of more than 100 owned and in-chartered vessels, including LNG and ethane carriers, petroleum and product vessels, floating production systems (FPS) and LNG floating storage units (FSU) with a combined deadweight tonnage capacity of more than 13 million tonnes.