Modus Finalizes Trenching of ONGC Vashishta Pipelines for McDermott
Modus Seabed Intervention has completed trenching of the ONGC Vashishta pipelines and umbilical offshore India for McDermott International.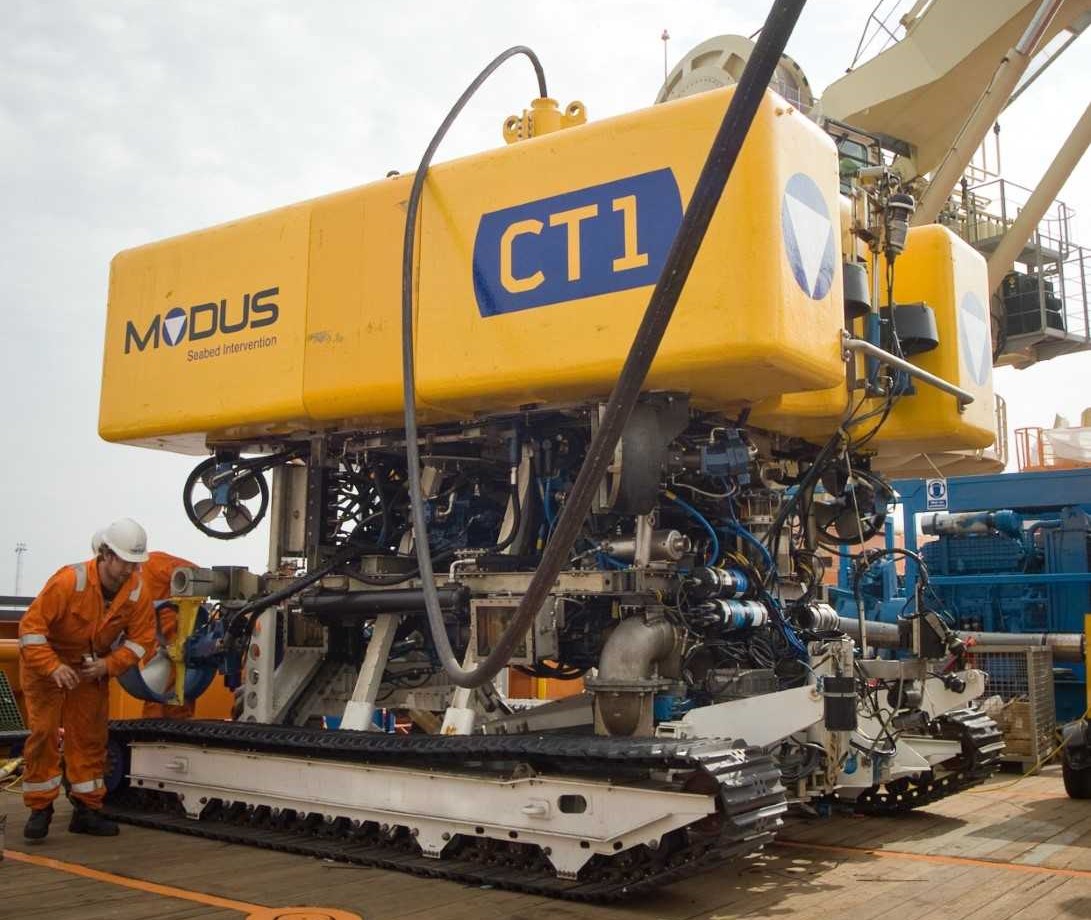 The scope of work included the trenching and surveying of two 18km long pipelines with outside diameters of up to 579mm, and a 24km long 284mm outside diameter umbilical, down to a maximum trench depth of 2 meters.
The water depth for trenching operations ranged between 3.5 meters and 217 meters and involved mobilizing the Modus CT-1 trenching vehicle onto the Bourbon 807 vessel for the deeper water sections and then transferring the trenching equipment to the Multicat Zwerver II for the shallow water operations.
Nigel Ward, commercial director of Modus Seabed Intervention, said: "We are very pleased to have completed the trenching on this project to specification. The adaptability of CT-1 came into its own; the vehicle was modified by the Technical Services team at Modus to enable the successful burial of both the umbilical and pipelines in deep and shallow waters. To add to the challenge, the overall weight of the vehicle was reduced so that it could be accommodated by the available vessels. Mobilizing the single trenching system to perform these scopes had obvious benefits, particularly to a location with remote support facilities. The project is good example of Modus's innovative approach to subsea construction activities."