Monjasa Upgrades Panama Canal's Bunker Fleet
Danish bunker company Monjasa has decided to introduce a larger and more modern tanker for bunkering activities in the Panama Canal.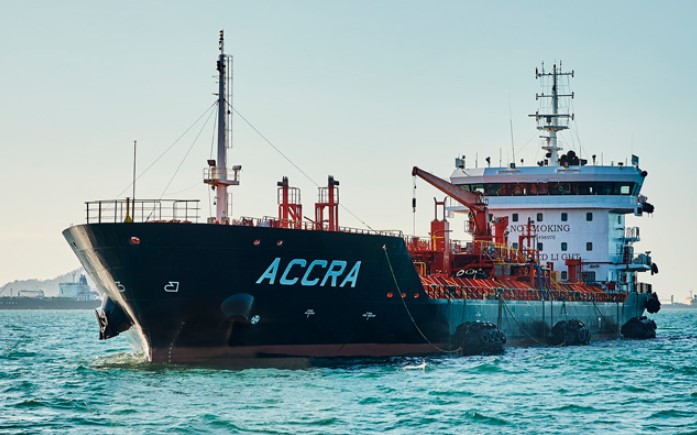 As part of the company's move to rejuvenate the overall Panama Canal bunker fleet, Monjasa deployed the 2010-built, 8,800 dwt tanker Accra in the waterway.
Accra arrived in Panama after forming part of Monjasa's West Africa bunker operation. The company said that the tanker received all safety and operational approvals from the Panama Maritime Authorities and completed its first fuel supply at Balboa Anchorage on January 18.
"Today, the total fleet of bunker barges in Panama holds an average age of 31 years and 3,100 dwt. So, employing our own quality tanker brings new opportunities for shippers transiting the Canal and further helps us challenge status-quo in the local market," Monjasa Americas Managing Director, Rasmus Jacobsen, said.
Monjasa manages two additional barges in the Panama Canal, one in Balboa and one in Cristóbal, and currently delivers around 40,000 tonnes of bunkers monthly.
The company delivered 450,000 tonnes of marine fuel in the Panama Canal in 2018, being the second largest local bunker supplier. Global shippers take around 4.5 million tonnes of bunkers in the increasingly busy Panama Canal on an annual basis.