Murphy sells Malaysian business to PTTEP for $2.1B
The U.S. oil company Murphy Oil has agreed to sell its Malaysian business to Thai oil firm PTTEP for $2.127 billion. Murphy could also earn further $100 million subject to certain future exploratory drilling results prior to October 2020.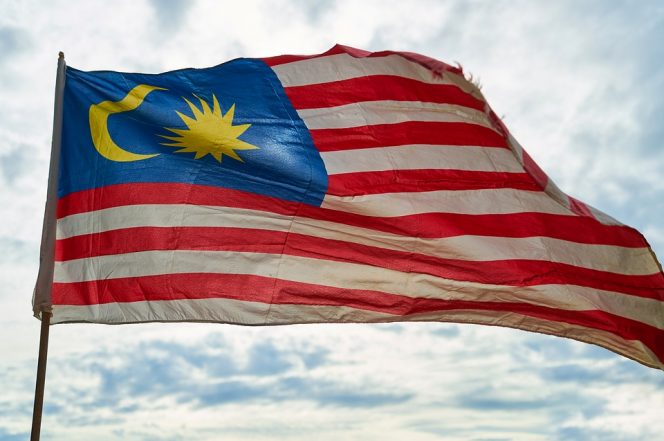 Murphy's assets in Malaysia had 129 Mmboe in proved reserves (1P) at the year-end 2018, of which 70 Mmboe are characterized as proved undeveloped.
The proved reserves are comprised of 468 billion cubic feet (Bcf) of natural gas and 51 million barrels (Mmbbl) of liquids. Total production net to Murphy in 2018 for the properties to be divested was over 48,000 barrel of oil equivalent per day (Boepd), comprised of 62 percent liquids, Murphy said.
Murphy, which will exit Malaysia after 20 years of operations there, said it would use the proceeds to return cash to shareholders through share repurchases and to boost the company's balance sheet by reducing debt.
Operationally, the company said it planned to continue its current oil-weighted strategy in both the Eagle Ford Shale and the Gulf of Mexico, while maintaining its focused exploration plan.
It has earmarked $750 million for U.S. oil-weighted opportunities through potential acquisitions and/or the funding of both deepwater projects and U.S. onshore opportunities.
"The tactical repositioning of Murphy allows us to simplify our business and focus on our core assets in the Western Hemisphere."
Roger W. Jenkins, President and Chief Executive Officer said: "The tactical repositioning of Murphy allows us to simplify our business and focus on our core assets in the Western Hemisphere. The transaction will provide us with greater financial flexibility and allow us to continue returning cash to our shareholders through share repurchases."
"We would like to congratulate PTTEP on their purchase and we will support them in a smooth business transition over the coming months. I would like to thank our long-term partners in Malaysia, PETRONAS, PETRONAS Carigali, and Pertamina. Most importantly, I would like to thank our committed Malaysian staff for their hard work and endless dedication to our company and we look forward to their successful transition to PTTEP," Jenkins added.
"Our strategy of delivering moderate production growth over the next few years while generating free cash flow above our planned dividend levels continues when applying conservative oil prices even following the risk-free monetization of our Malaysia assets. We will continue with our plans of investing in our high margin, oil-weighted Western Hemisphere opportunities, especially the Eagle Ford Shale and the Gulf of Mexico while maintaining our focused low-cost exploration program," he said.
PTTEP has separately confirmed the deal and has shed more light on the assets it is getting as part of the deal. PTTEP has said that acquisition includes five petroleum exploration and production projects – the Sabah K project, the SK309 & SK311 project, the Sabah H project, the SK314A project, and the SK405B project. The acquisition will be funded by PTTEP's available cash on hand and is expected to complete by the end of second quarter of 2019.
Murphy staff welcomed
PTTEP further said: "Those five oil and gas projects are located in shallow and deep water off Sarawak and Sabah. Projects in the producing phase include the Sabah K project and the SK309 & SK311 project, in which PTTEP will become the operator. Both are considered one of the major projects with the gross production volume of approximately 100,000 BOED.
"The Sabah H project is in the development phase with a plan to commence the first gas production in the second half of 2020, supplying 270 million cubic feet per day (MMSCFD) to PETRONAS' Floating Liquefied Natural Gas 2 project. Combining these three projects, gross production volumes under PTTEP's operation will become 140,000 BOED in the next four years. Meanwhile, the SK314A project and the SK405B project are under the exploration campaigns."
Phongsthorn Thavisin, PTTEP President and Chief Executive Officer said: "PTTEP will fully cooperate with Murphy Oil Corporation to ensure the smooth transition of operatorship and maintain the best practice of this strategic business. About 600 Murphy staff are warmly welcomed to join us and we will carry on our duties in promoting national energy security and delivering long term benefits to Malaysia."
 
Offshore Energy Today Staff
Related news
List of related news articles