Nakilat's LNG tankers complete 38 transits of expanded Panama Canal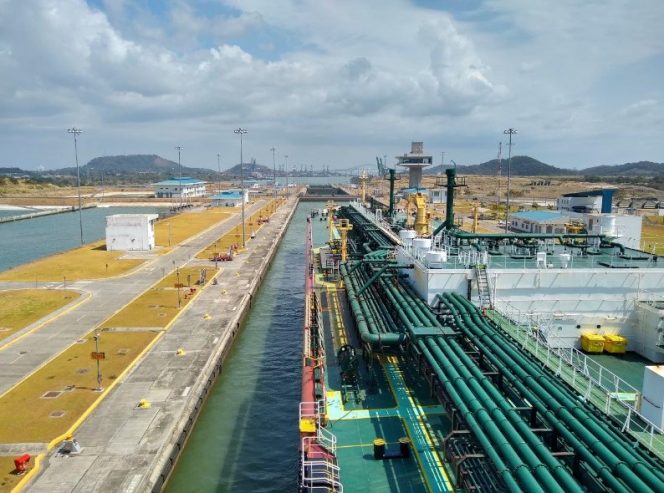 ---
LNG vessels of Qatar's Nakilat, the world's largest liquefied natural gas (LNG) shipping company, have completed 38 transits of the expanded Panama Canal.
Since the New Panama Canal has been in operation, Nakilat's LPG vessels have transited through the Canal 16 times while joint-venture conventional LNG vessels completed 38 transits, with the company looking into the possibility of traversing the canal with its Q-Flex carriers.
Nakilat said on Tuesday that it conducted compatibility studies and thorough assessments of Q-Flex class LNG carriers on safely transiting through the new locks in the near future.
The expansion of the Panama Canal in 2016 allowed for bigger, Neopanamax class, vessels such as LNG carriers to now transit through the canal locks as they make their journey from East to West and vice versa. Passage through the canal allows vessels to shorten their voyage by about 13,000 kilometers.
It is worth noting that the Panama Canal closed its 2018 fiscal year with a record tonnage of 442.1 million Panama Canal tons, boosted in particular by LNG and LPG transit.
The first LNG tanker to pass through the newly expanded Panama Canal was the 161,870-cbm Maran Gas Apollonia in 2016, chartered by Shell.
In October last year, the Panama Canal introduced changes to its transit reservation system to offer two slots per day to LNG vessels. These modifications have allowed the optimization of the Expanded Canal's capacity, in order to meet specific demands such as the transit of four LNG vessels.
The modifications unveiled in August 2018 and coming into effect on October 1, also lift certain daylight restrictions for LNG vessels, as well as meetings between LNG vessels in opposite directions in Gatun Lake. This increased the number of LNG passages with the Canal reporting four liquefied natural gas tanker crossings in one day in October.
Related news
List of related news articles