Nauticor: 1st Ship-to-Ship LNG Bunkering Op Carried Out in Germany
The world's largest LNG bunker supply vessel Kairos has conducted the first ship-to-ship bunkering operation in German waters.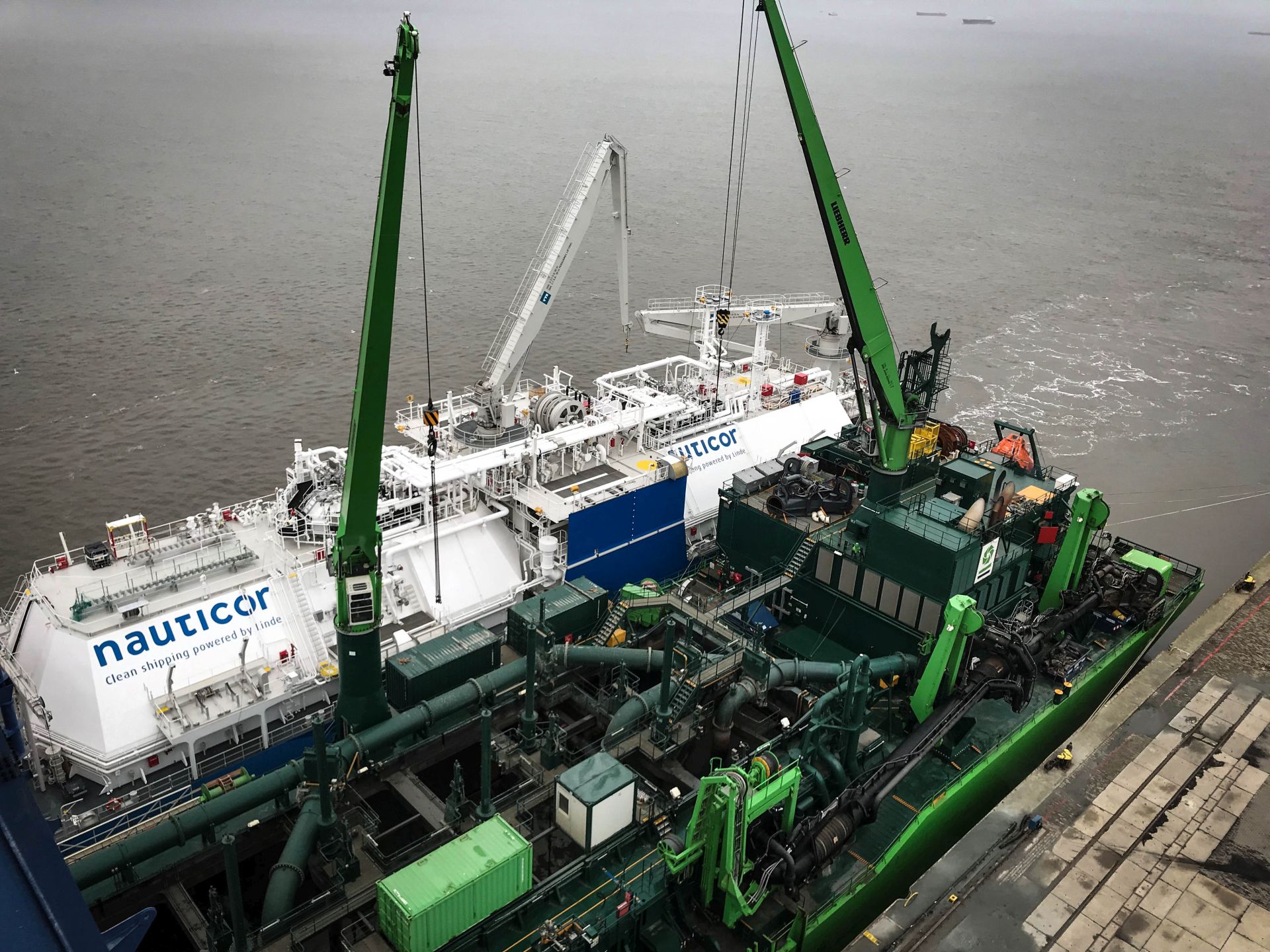 The vessel, which was christened in Hamburg in February 2019, is owned by Babcock Schulte Energy and operated on behalf of the German LNG supplier Nauticor.
Kairos supplied the trailing suction hopper dredger (TSHD) Scheldt River with 300 cbm of LNG at the Elbehafen Brunsbüttel, part of Brunsbüttel Ports, on October 4.
Scheldt River is owned and operated by the DEME Group and is currently conducting maintenance dredging works on the Lower Elbe. In the past, the vessel received LNG from Nauticor through truck-to-ship bunkering operations.
At the beginning of October 2019, the DEME Group and Nauticor signed a framework agreement for the ship-to-ship supply of LNG to DEME's fleet of newbuild vessels with LNG propulsion.
"The use of LNG as fuel allows us to reduce the emissions from our vessels significantly. Having conducted truck-to-ship LNG bunkering operations so far, bunkering of the environmentally-friendly fuel from BSVs, such as Kairos, marks another milestone in the use of LNG as maritime fuel," Thorsten Fitzner, Operations Manager for DEME in Germany, commented.
The possibility to supply LNG through a ship-to-ship bunkering operation marks an important milestone for the shipping sector in Germany in general. By using larger BSVs, it becomes practical both economically and ecologically to supply larger vessels with significant amounts of LNG.
In the meantime, the German LNG Terminal continues to plan activities for a combined LNG import and distribution terminal in Brunsbüttel.