NEMOS builds up clean power research momentum
German company NEMOS has made design and construction progress on both its next-generation wave power prototype, as well as the Ostend tower for research into offshore wind, tidal and wave technologies.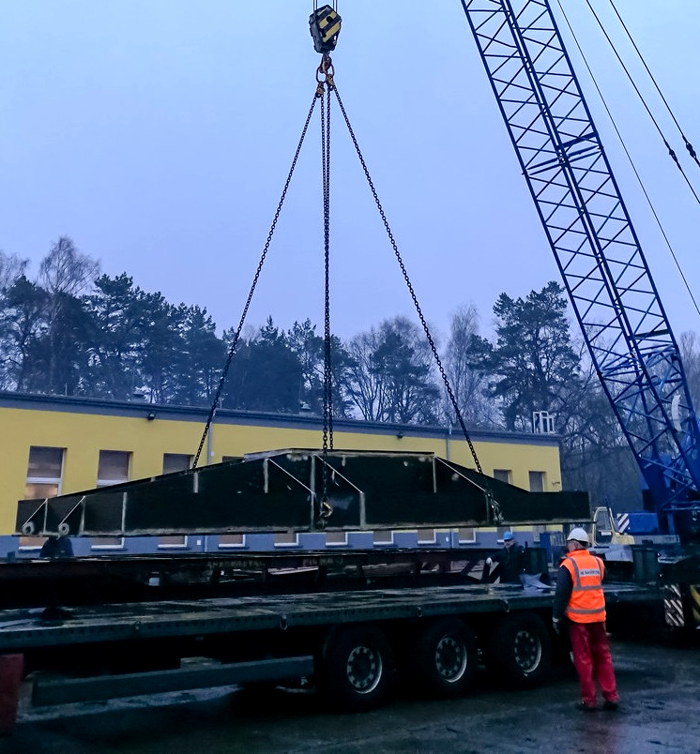 The research tower, named Blue Accelerator, is due to be installed in 2019, offshore the Belgian coastal town of Ostend.
The pre-manufactured foundation for the top structure for the platform was delivered to NAVIKON shipyard in Poland, where, in the following weeks, the rest of the powerhouse on top of the foundation will be manufactured, NEMOS informed.
The boat landing for Blue Accelerator is also being manufactured by the Polish shipyard, while the tower structure is being manufactured in Germany by EEW, with the support of the project partners NEMOS and West Flanders Development Agency POM West-Vlaanderen.
Once complete, the research structure will weigh approximately 80 tons, according to developers, and will serve as a 'living lab' to perform tests to accelerate the innovation and development of blue energy, and the broader blue economy.
The German developer is said to play a profound role as the developer of the platform and also as a key 'test user' with its next-generation wave energy converter.
According to NEMOS, its team is currently working to finalize the design of the wave energy converter prototype that is planned for testing in 2019.
The first components for the new machine have already been ordered, NEMOS said.
The prototype being built for sea-testing will be equipped with 8 by 2-meter floater, connected via belts to a generator mounted on a submerged, high hydrodynamic resistance structure, the company added.
To remind, the Belgian authorities have in 2017 issued an approval to NEMOS to construct the full-scale wave energy plant off Ostend in the North Sea.