New gas discovery in North Sea seen as 'exciting' play opener
Norwegian oil and gas company DNO Norge has made a new gas condensate discovery in the Norwegian sector of the North Sea.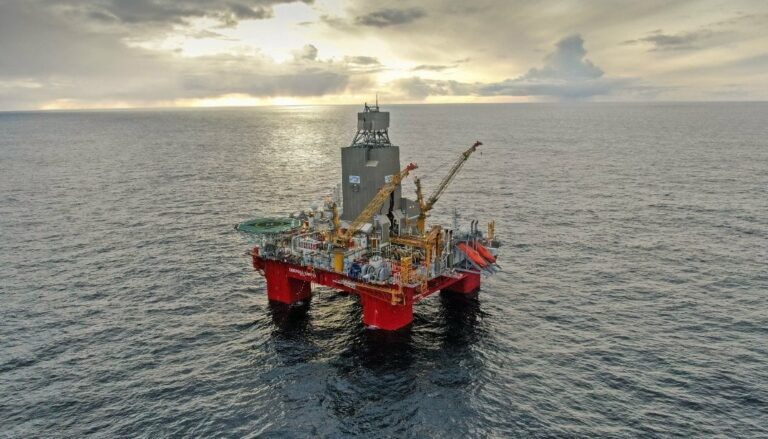 According to DNO, this play-opening gas condensate discovery has been found on the Norma prospect in the Norwegian North Sea license PL984 in which the company holds a 30 percent operated interest. The preliminary evaluation of the discovery indicates gross recoverable resources in the range of 25-130 million barrels of oil equivalent (mmboe) on a P90-P10 basis, with a mean of 70 mmboe, in a Jurassic reservoir zone with high-quality sandstones.
Located 20 kilometres northwest of the Balder hub and 30 kilometres south of the Alvheim hub, Norma is situated in an area with extensive infrastructure in the central part of the North Sea, with tie-back options offering potential routes to commercialisation. In addition, DNO has identified additional exploration prospects within the same license that have been considerably de-risked by the Norma prospect's results.
Bijan Mossavar-Rahmani, Executive Chairman, commented: "Coming on the heels of our six Troll-Gjøa area discoveries since 2021, three of which were made this year including Carmen, Heisenberg, and Røver Sør, Norma opens up an exciting new play for DNO in the North Sea."
Norma is DNO's first operated high-pressure high-temperature exploration well, which was drilled to a vertical depth of 4,800 metres with the Odfjell Drilling-managed Deepsea Yantai drilling rig. At 4,650 metres, the discovery well encountered a 16-metre hydrocarbon column in a 20-metre gross reservoir section in Jurassic sandstones. Several gas condensate samples were collected in the reservoir along with a water sample. A bypass core of 33.7 metres was secured and an extensive data and sampling programme was conducted.
Furthermore, DNO considers this discovery as a play-opener for the deep turbiditic sands in this area given the exceptionally good reservoir quality encountered. As a result, plans are underway to further delineate the discovery and the upside potential of the license. Before further appraisal drilling, improved seismic imaging and remapping will be undertaken to identify an optimal location for the next well.
Even with the additional extensive data collection protocols, the Norma well is expected to be finished 15 days ahead of plan and at a cost eight per cent below budget. The Norwegian player confirms that the plug and abandonment operations kicked off this week.
Moreover, DNO was awarded an interest in PL984 in 2019 through its wholly-owned subsidiary, DNO Norge. The other partners in the license are Source Energy, Equinor, Vår Energi (20 per cent each), and Aker BP (10 per cent). The Deepsea Yantai rig will move to drill DNO's next well, appraising the 2022 Ofelia discovery, where the firm has a 10 per cent interest.
The 2019-built Deepsea Yantai rig, which is capable of harsh environment operation, is of a GM4D design. This rig – formerly known as the Beacon Atlantic – is owned by China's CIMC and managed by Odfjell Drilling.