New operator taking the helm at North Sea oil & gas discovery
Norwegian oil and gas company OKEA will be taking over the operatorship of the Brasse license in the North Sea off Norway next month from the compatriot player, DNO Norge.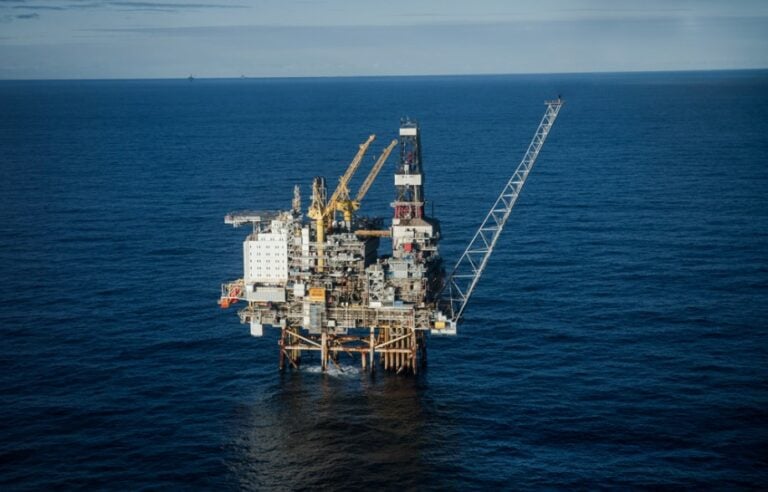 This comes eight months after OKEA inked a sale and purchase agreement (SPA) with DNO Norge to enter into the Brasse license (PL740) in the North Sea, taking over the previous partner's equity free of charge and acquiring 50 per cent interest in this license, with DNO holding the remaining 50 per cent. OKEA also entered into a SPA with M Vest Energy to sell a 4.4424 per cent working interest in Brasse to further align ownership. The SPA is subject to customary government approvals.
According to OKEA, the partners in the Brasse license have agreed on a fast-track development concept for the oil and gas discovery, paving the way for detailed design studies to link up with the OKEA-operated Brage field. A final investment decision is expected in early 2024. Therefore, a tie-back to the Brage platform, which is located 13 kilometres north of the Brasse field, is being matured.
In line with this, OKEA underscores that the key commercial terms for the tie-in have been agreed with the Brage license where OKEA holds a 35.2 per cent stake. The operatorship of Brasse will be transferred to OKEA from 1 September 2023 to reduce cost and maximise the synergies with Brage.
Knut Gjertsen, OKEA SVP for Projects and Technology, commented: "Together with DNO, we have in a short time worked out a project alternative for Brasse with a simplified tie-back to Brage. We have now decided to continue to mature a development solution with less extensive topside modifications and a simplification of the design of the production wells compared to previous project assessments. We believe that this will result in a better and less costly project."
Brasse is an oil and gas discovery located in the northern North Sea, 13 kilometres southeast of the Oseberg Field Center, in a water depth of 120 metres. The Brasse discovery was made in 2016 and four appraisal wells were drilled in the period 2017-2019. Estimates indicate that the Brasse field contains 30 mmboe, of which two-thirds is oil and the rest gas and NGL.
OKEA is actively working on expanding its portfolio as illustrated by a deal with Equinor from March 2023, which enables it to get its hands on a 28 per cent working interest in PL037. This provides the Norwegian player with 23.9 per cent interest in Statfjord Unit, 28 per cent in Statfjord Nord, 14 per cent in Statfjord Øst Unit and 15.4 per cent in Sygna Unit.