New survey launched to explore decarbonisation impact on seafarers
The International Seafarers' Welfare and Assistance Network (ISWAN) has launched a new survey to explore the impact of decarbonisation of the maritime sector on the lives of seafarers.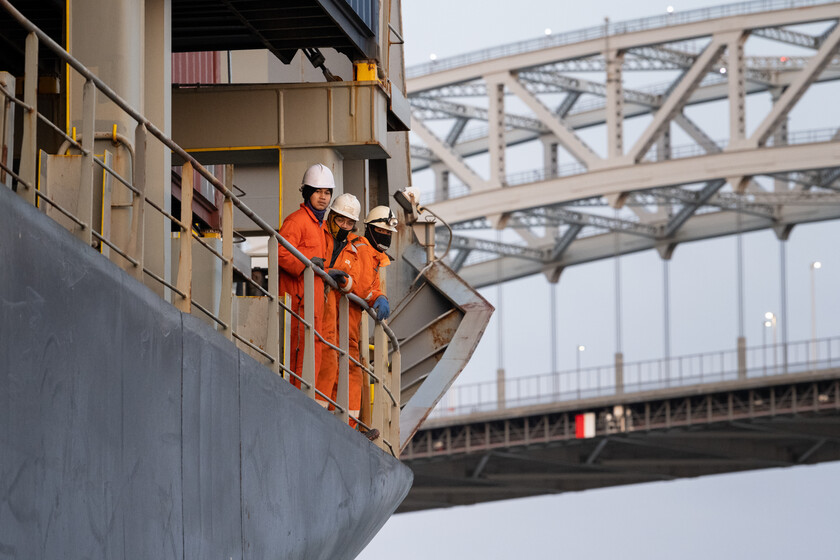 A recent study commissioned by the Maritime Just Transition Task Force found that up to 800,000 seafarers could require additional training to handle alternative fuels and technologies by the mid-2030s.
Specifically, ISWAN wants to understand the impact that the rapid technological changes to decarbonise maritime are having on seafarers' job satisfaction and wellbeing at sea.
In recent years, seafaring has undergone huge technological change, as the maritime sector begins to respond to the climate emergency and the urgent need to decarbonise shipping.
Seafarers are at the heart of this transformation and are being called upon to rapidly adapt to operating new technological systems onboard and dealing with the challenges of working with new and often potentially hazardous fuels, according to ISWAN.
Furthermore, the rapid technological changes in maritime come at a time when seafarers have already faced unprecedented levels of challenge: the COVID-19 pandemic, the crew change crisis and the lack of shore leave have all added additional pressures to what was already a highly demanding and often stressful profession. 
ISWAN expressed concern that that the changes that the maritime sector is undergoing in order to achieve net zero carbon by 2050 could be placing additional stress on seafarers' mental health and potentially further eroding their wellbeing at work. 
As a response to this, the new survey that seeks to better understand the impact that the adoption of new decarbonising technologies and the associated inspection regimes are having on the welfare of both seafarers and onshore staff.
As well as understanding the difference – whether positive or negative – that technological change is making to working in maritime, the survey also seeks to gain insight from seafarers and shore-based staff into how shipping companies and crewing agents can best support them to adapt to the rapid pace of change.
"This year, IMO's Day of the Seafarer focuses on seafarers' central role in protecting the marine environment. Nowhere is this more apparent than in the vital role seafarers play in implementing the wide-reaching changes that will be needed for the maritime industry to reach zero carbon. However, this cannot be at the expense of seafarers' wellbeing," Chirag Bahri, ISWAN's International Operations Manager, said.
"ISWAN's new survey aims to shed light on how the shipping industry can give seafarers the support they need to put into practice the technological changes that will be needed to meet international decarbonisation goals. This will be crucial in ensuring that the maritime industry can recruit and retain the skilled and motivated crew that they will need to operate the zero-carbon global fleet of the future."