New task for Equinor to address nonconformities on FPSO
After carrying out an audit of Equinor and its management of major accident risk and technical barriers on an FPSO in the Norwegian Sea, Norway's offshore safety regulator is awaiting a response from the state-owned energy giant regarding the way the identified nonconformities will be sorted out.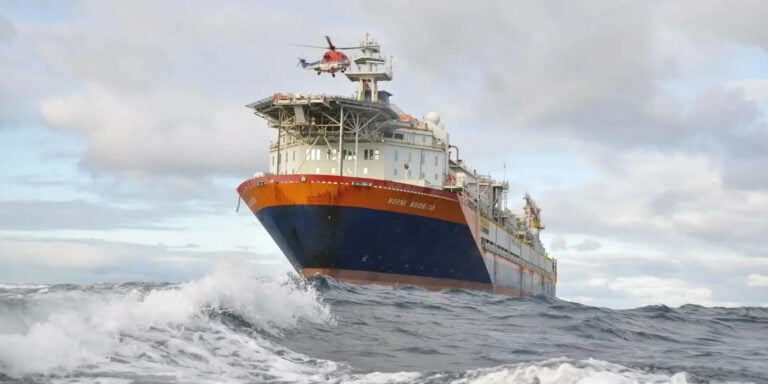 The Petroleum Safety Authority Norway (PSA) informed last week that it had conducted this audit between 20 and 22 September 2022 with the objective of assessing how Equinor ensured compliance with regulatory requirements related to risk management, technical barriers and maintenance in the operation of the FPSO Norne within these disciplines.
During this investigation, the regulator identified several breaches of the regulations, which entail six nonconformities, concerning planning and prioritisation, nonconformity handling, ignition source control, the fire pump system, process safety, and documentation. The safety watchdog did not find any improvement points.
Following this investigation, Equinor has been asked to report to the regulator how these nonconformities will be addressed by 15 March 2023.
Located in the Norwegian Sea, the Norne field started production on 6 November 1997, following its discovery in 1992. This field encompasses the FPSO Norne and a total of 15 subsea templates including 52 wells (production and injection).
The consent to extend the life of the FPSO Norne in 2018 increased value creation from the Norne field and its satellites, which include the Alve, Urd, Skuld and Marulk fields. However, the hunt for further profitable infill wells has been on for some time, and on 6 December 2022, Equinor and its partners submitted the plan for development and operation (PDO) for Verdande to the Ministry of Petroleum and Energy.
Verdande – encompassing the Cape Vulture and Alve North-East discoveries, which were proven in 2017 and 2020, respectively – is located around 300 kilometres offshore Bodø in the Norwegian Sea. The development solution for this project consists of a subsea template tied back to the FPSO Norne via new tubing.