New voestalpine carbon-steel approved for LCO2 transport and storage
voestalpine's new F550 TMCP toughcore has been approved by Bureau Veritas as per IGC and IMO guidelines.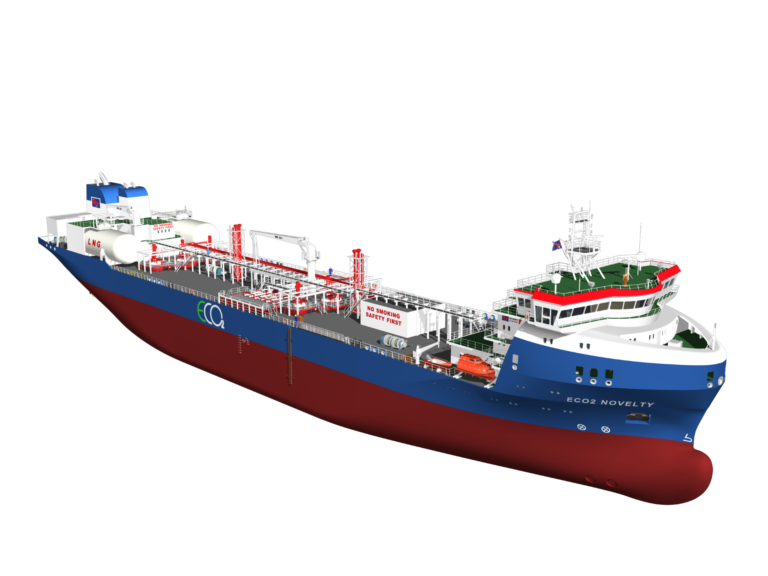 Designed by voestalpine Grobblech to meet the highest safety standards for liquefied carbon dioxide (LCO2) transport and storage, the F550 TMCP toughcore has been recognised by Bureau Veritas as an alternative metallic material according to the IGC Code and IMO guidelines. The material's unparalleled capabilities are poised to change the landscape of LCO2 handling.
F550 TMCP toughcore, often referred to as the next generation carbon-steel, opens a new dimension of toughness, safety, and reliability to LCO2 transport and storage. Unlike conventional materials, F550 TMCP toughcore achieves positive Crack Tip Opening Displacement (CTOD) results at -40°C design temperature even in the Heat Affected Zone (HAZ). This feature renders F550 TMCP toughcore an ideal candidate for the construction of LCO2 marine tanks of high and medium pressure design, ensuring the safe handling and storage of LCO2.

One of the defining aspects of the carbon-steel is its lean chemical composition coupled with an ultra-low nickel content, capped at a maximum of 0.5%. This innovative approach not only enhances the material's commercial appeal by reducing the impact of raw material price fluctuations, but it also presents a profound commitment to resource conservation. By minimising the reliance on nickel ore, F550 TMCP toughcore exemplifies responsible material engineering for a sustainable future.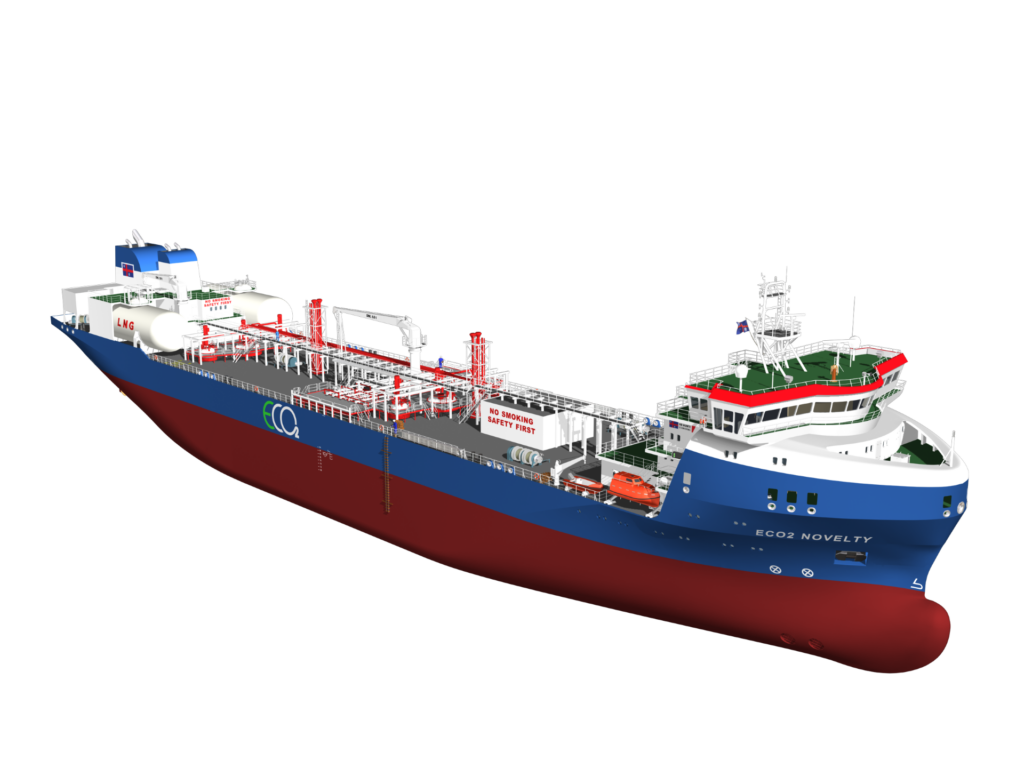 The resilience exhibited by F550 TMCP toughcore at extremely low temperatures sets a new benchmark for safety standards. Rigorous testing has demonstrated the material's remarkable capacity to withstand even the harshest conditions. The base material showcases an average energy capacity of approximately 280J down to -80°C in Charpy V-Notch (CVN) tests. This unprecedented performance solidifies F550 TMCP toughcore as an undisputed leader in delivering safety and reliability for LCO2 transport and storage.
The distinctive combination of superior toughness, refined microstructure, and advanced safety attributes, such as CTOD and CVN results that surpass those of alternative materials, heralds a new era in LCO2 transport and storage. These properties are achieved through voestalpine Grobblech's toughcore technology, which allows the formation of fine microstructures throughout the entire cross-section of the material. As a result, F550 TMCP toughcore presents an excellent combination of elements with respect to thickness, strength, and best weldability.
As the world sets their targets on net zero emissions for 2050, carbon capture, storage and utilisation (CCUS) technologies will play a decisive role in achieving global sustainability goals. F550 TMCP toughcore is ready to assure the safety and reliability of the next generation of LCO2 carriers.
Note: The opinions, beliefs, and viewpoints expressed in this article do not necessarily reflect the opinions of Offshore-Energy.biz