NFE and Ocean Point start LNG ship-to-ship transfer ops in St. Croix
US energy infrastructure company New Fortress Energy (NFE) and energy logistics hub Ocean Point Terminals have welcomed the first LNG carrier at Ocean Point's dock facilities in St. Croix, marking the commencement of LNG ship-to-ship transfer operations.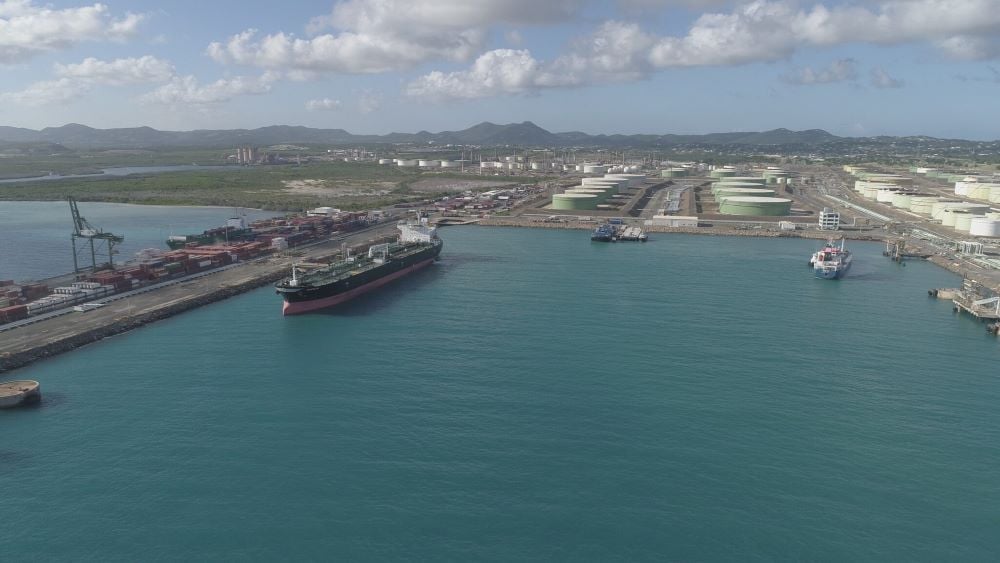 Ocean Point Terminals and NFE announced the launch of LNG ship-to-ship operations at dock facilities in St. Croix on 22 June.
The first LNG carrier moored at Ocean Point's Dock 8 last week, where it will stay for transfers on a temporary basis until a permanent operation is established on Dock 6 later this year.
The new operation is being launched following a three-year process to enable LNG carriers to be moored at Ocean Point's facility for ship-to-ship transfers, creating a new line of business for the company. 
The company explained that LNG will be transferred from large supply vessels to smaller shuttle ships for redistribution across the Atlantic region.
"We are very pleased to start this new operation. The start-up of this project will provide broad benefits to St. Croix and the wider region.  Importantly, this project significantly increases access to affordable, reliable, clean LNG fuel in the region to accelerate the regional energy transition", said Todd Dillabough, Ocean Point Terminals Chief Executive Officer.
"It also expands Ocean Point's business offering to customers, enables additional follow-on business opportunities, builds on Ocean Point's significant contributions to the U.S. Virgin Islands over the last 57 years, and positions the company as a key energy logistics hub in the Atlantic Basin for LNG and both sustainable and green tech fuels of the future."
Follow us on: