NGO: Two More Workers Die at Alang Shipbreaking Beaches
Two workers have lost their lives in recent incidents on the shipbreaking beach of Alang, India, NGO Shipbreaking Platform said citing local media.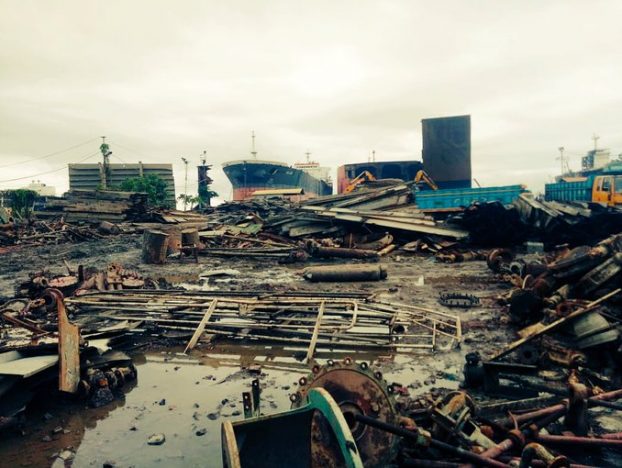 In late July, a 50-year-old worker dies after a metal plate fell on his head while he was working on a ship at the Priya Blue yard. He was transferred to the nearest hospital in bad condition and pronounced dead at arrival.
The second incident, that occurred on September 3, took another life and left one worker severely injured at Shree Ram yard due to an explosion during cutting operations. The accident is under police investigation.
"We expect transparency on the causes of these fatalities, and that both the yards and owners of the vessels upon which the accidents occurred are held to account," Ingvild Jenssen, Executive Director of the NGO Shipbreaking Platform, said.
Last year, at least 14 workers lost their life at the Alang shipbreaking yards. The exact number of fatalities is not available as local authorities do not share information — serious injuries are rarely recorded, and occupational diseases are not documented at all.
Both Priya Blue and Shree Ram plots were among the first yards to obtain the "Statements of Compliance with the Hong Kong Convention" from Japanese ClassNK.
The shipbreaking yards have applied to be included in the EU list of approved ship recycling facilities. They have been inspected by the European Commission to assess whether they comply with the requirements set in the EU Ship Recycling Regulation. Site inspection reports highlighting a series of deficiencies related to the cutting operations in the intertidal zone, downstream waste management, medical facilities and labour laws were published earlier this year.
As a consequence, the yards, despite significant pressure from industry stakeholders, were not included in the EU list of approved ship recycling facilities.
New inspections, also of additional yards, are expected to take place in the coming weeks, NGO Shipbreaking Platform noted.