Noble buys second jack-up from PaxOcean. Bags Saudi Aramco contract
Noble Corporation has bought a second newbuild Gusto MSC CJ46 design jack-up rig from the PaxOcean Group (PaxOcean) for $83.75 million. As with the previous buy, Noble already has a contract secured for the rig.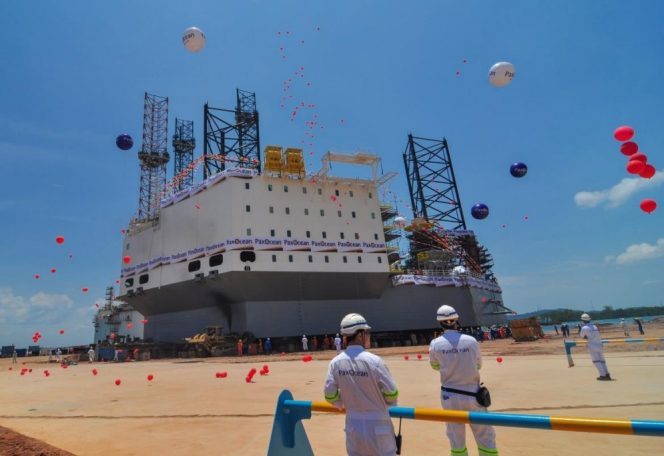 Noble will pay $30.1 million of the $83.75 million purchase price in cash, with the remainder of the purchase price, or $53.6 million, to be seller-financed at a 4.25% interest rate paid in cash and 1.25% paid in kind over the term of the financing.
Noble Corp, which has now exercised the acquisition option it had for the newbuild rig, said it would use existing cash balances for the initial payment and the secured seller-financed amount will be repaid in four years.
This is the second newbuild jack-up Noble Corp has bought from PaxOcean Graha shipyard in Batam Indonesia, following the acquisition of the Noble Johnny Whitstine rig in September 2018. The rigs were originally named Jinghang and Jingxuan and had previously been ordered by a Chinese drilling company Petrolor which eventually pulled out of the deal.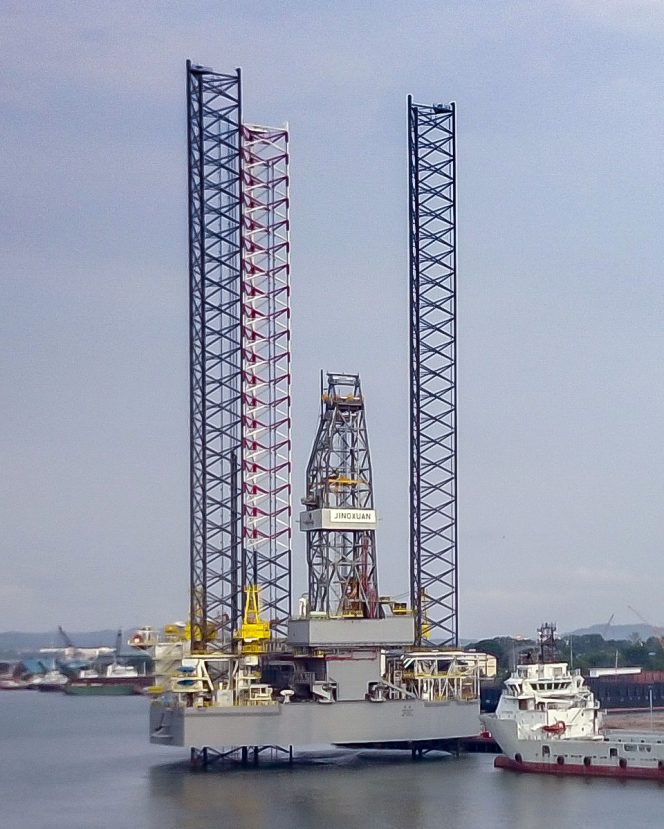 This newbuild CJ46 design jack-up, to be named the Noble Joe Knight, will be relocated to a shipyard in Singapore for commissioning and final outfitting ahead of the expected start of operations during the third quarter of 2019 under a three-year primary term contract, plus a one-year option, with Saudi Aramco. The rig is also cheaper from its sister rig bought in September 2018, as the first rig was paid $93.75 million.
Julie J. Robertson, Chairman, President and Chief Executive Officer of Noble Corporation plc, stated, "The CJ46 design is an ideal drilling unit for many applications in the Middle East and the exercise of the option is evidence of Noble's customer-driven philosophy, including fit-for-purpose drilling solutions and superior operations execution. Both the Noble Joe Knight and Noble Johnny Whitstine are expected to serve our customer's needs for many years to come."
Worth reminding, when announcing the first rig acquisition and the contract for it, Noble at the time did not say the client was actually Saudi Aramco, but just said the contract was in the Middle East region.
Both rigs are of the GustoMSC CJ46-100XD designed to operate in water depths of up to 375 feet and drill to 30,000 feet deep.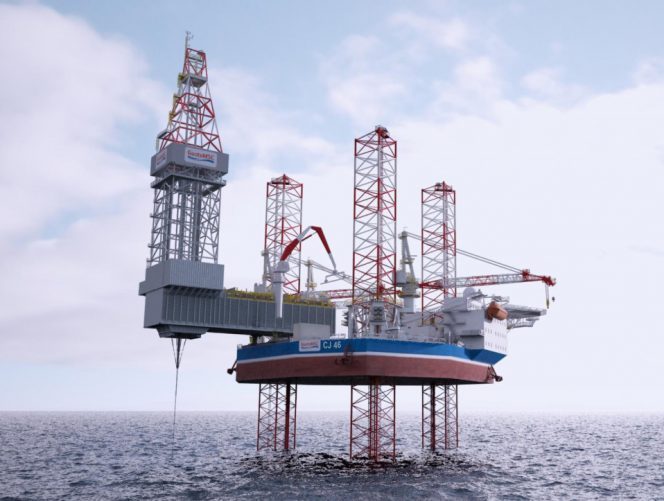 Related news
List of related news articles