Noble Energy going ahead with $330 million Alen gas field development
U.S. oil and gas company Noble Energy has approved the Alen natural gas development offshore Equatorial Guinea.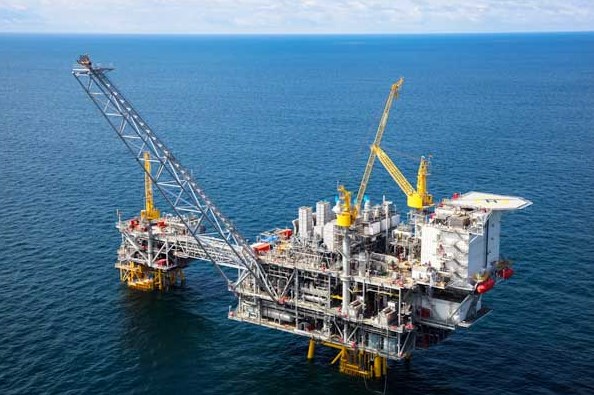 Noble Energy said on Monday that the natural gas from the Alen field would be processed through the existing Alba Plant liquefied petroleum gas processing plant and EG LNG's liquefied natural gas production facility at Punta Europa, Bioko Island.
Definitive agreements in support of the project were executed between the Alen field partners, the Alba Plant, and EG LNG plant owners as well as the government of Equatorial Guinea.
J. Keith Elliott, Noble Energy's SVP for offshore, said: "We are excited to announce this high-return, capital-efficient development as our next offshore major project. First production is anticipated in the first half of 2021, following on our world-class Leviathan project which is expected to begin producing late this year."
The Alen field initially began operation in 2013 as a condensate production and natural gas recycling project.
Natural gas from the field was produced and reinjected into the reservoir to support the enhanced recovery of liquids since startup. Primary condensate will continue to be produced and transported to the Aseng field production, storage, and offloading vessel for sales.
The Alen gas monetization project will utilize the existing three high-capacity production wells on the platform, with minor modifications necessary to deliver sales gas from the platform to the Alba Plant and EG LNG facilities.
A 24-inch pipeline capable of handling 950 million cubic feet of natural gas equivalent per day will be constructed to transport natural gas processed through the Alen platform approximately 70 kilometers to the onshore facilities.
At start-up, natural gas sales from the Alen field are anticipated to be between 200 and 300 mmcfe/d. Total estimated gross recoverable resources from the Alen field are approximately 600 billion cubic feet of natural gas equivalent.
Noble added that gross capital expenditures for the development were estimated to be $330 million which would be incurred in 2019 and 2020.
The company operates the Alen field and holds an approximate 45 percent working interest in the project. Partners in the field are Glencore, GEPetrol, Atlas, and Gunvor.
Noble Energy holds a 28 percent working interest in the Alba Plant which is operated by Marathon Oil. The EG LNG facility is also operated by Marathon Oil, but Noble holds no working interest in the facility.