NOCs and independents address North Sea exploration at Offshore Energy
Executives from Tulip Oil, Discover Exploration and Nordsøfonden will present their views on exploration in a mature basin at Offshore Energy 2018.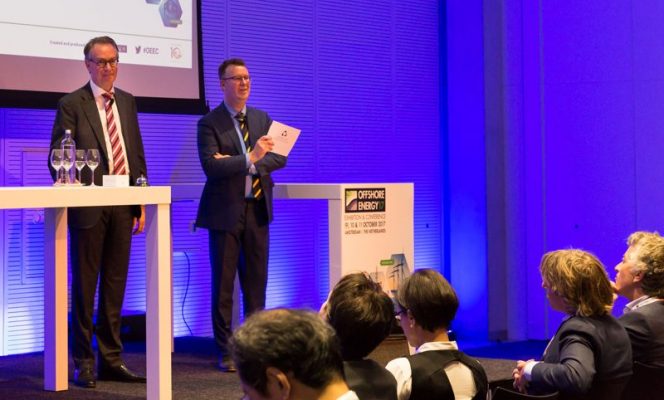 Imad Mohsen, CEO of Tulip Oil, will share his views on what he sees as exciting prospects for Dutch offshore exploration. Alexander Mollinger, COO at Discover Exploration, has announced to speak on how to unlock potential in a mature, yet prospective basin.
Mohsen and Mollinger know what they are talking about. Mohsen brings 21 years of experience in the E&P Industry. He served as personal Business Advisor to the CEO of the Royal Dutch Shell Group of Companies, he was COO of Shell's Egypt business (Bapetco), Shell's GOM development manager subsea and spent 17 years at Shell in the Netherlands, Nigeria, Germany, the US and Egypt. His technical expertise covers field development, facility and process engineering, operations and project management.
Mollinger founded Discover Exploration in 2012. Before that, he was the commercial advisor of Cove Energy plc, guiding the company in its $1.9b sale to Thailand's PTTEP. Prior to Cove, he worked at Royal Dutch Shell plc where he developed an operated portfolio of E&P assets in the Southern North Sea. Mollinger is a petroleum engineer with 15 years of technical, commercial and M&A experience.
Mohsen and Mollinger will speak in the conference session Exploration in a mature basin, part of Offshore Energy Exhibition & Conference in Amsterdam on Tuesday 23 October. Other speakers in the session are Inger Salomonsen, Exploration Manager at Nordsøfonden, Annemiek Asschert, Deputy Exploration Manager, EBN, and Nick Ford, Business Development Manager, Fraser Well Management. The session is chaired by Eric van Ewijk, Exploration Manager, EBN.
Secure your Exploration in a mature basin tickets here.
Offshore Energy 2018
Offshore Energy attracts a global audience of offshore energy professionals and features an exhibition where over 600 companies will showcase their products and services. Offshore Energy covers both the exploration and production of the conventional energy resources, oil & gas, and the renewable part of the energy mix such as offshore wind and marine energy. It is the place to find out where the future of energy is heading.
This year's Offshore Energy Exhibition & Conference will be held on (22), 23 & 24 October 2018.
---
Source: Navingo
Related news
List of related news articles