Thematic session: Exploration in a mature basin
For years in a row the amount of discovered oil and natural gas resources has been less than the produced resources. To meet demand, increased investments in exploration and production are needed, also in mature basins.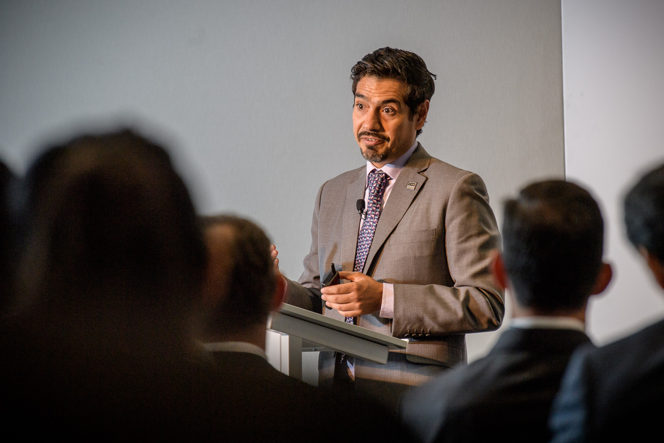 The Offshore Energy Thematic session: Exploration in a mature basin looks at how exploration and production are encouraged in mature basins, in particular on the North Sea, to offset natural decline of existing fields and to maximize economic recovery.
As part of the Offshore Energy conference program, which includes 4 keynotes and nine thematic sessions, this Thematic Session will take place on 23 October from 9.00 – 11.00. Find out more on the full program here.
Offshore Energy 2018
Offshore Energy attracts a global audience of offshore energy professionals and features an exhibition where over 600 companies will showcase their products and services. Offshore Energy covers both the exploration and production of the conventional energy resources, oil & gas, and the renewable part of the energy mix such as offshore wind and marine energy. It is the place to find out where the future of energy is heading.
---
This year's Offshore Energy Exhibition & Conference will be held on (22), 23 & 24 October 2018.