Northern Drilling: Offshore recovery continues. Clients prefer hi-spec rigs
Billionaire John Fredriksen's offshore drilling company Northern Drilling feels offshore drilling market is on a recovery path, and the company is optimistic about future as clients prefer modern high-spec rigs, of which the company has four, with an option for one more.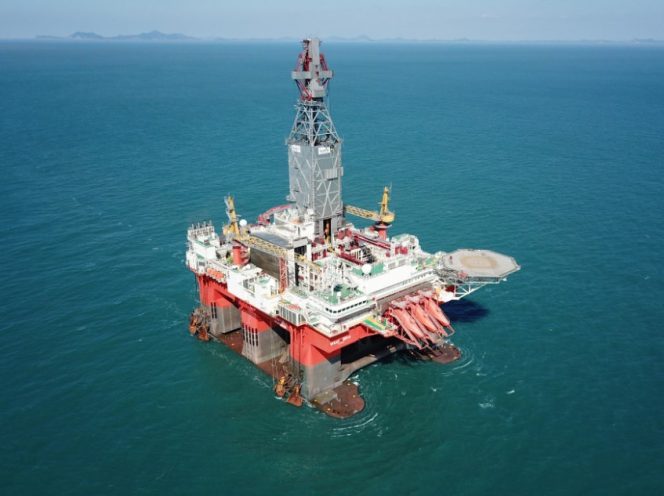 As previously reported, Northern Drilling was established a few years back to target acquisitions of under-construction drilling units at a discount from distressed companies. It has so far bought two newbuild harsh-environment semi-submersibles and two drillships.
The two harsh-environment semi-subs the West Mira and the West Bollsta have secured long term contracts with Wintershall and Lundin, respectively. The West Mira in December 2018 began mobilizing for its initial contract in Norway, while the Bollsta rig is still in South Korea, as the contract with Lundin has just been announced.
The two drillships, built by Daewoo have flexible delivery schedules into 2021, and NODL has an option for the Cobalt Explorer drillship.
"With the first two drilling rigs securing long-term contracts in Norway, the Company is estimating revenue backlog of more than $300 million, excluding potential performance bonuses, and if all options are exercised both rigs would have employment well into 2022," NODL said in its quarterly report on Thursday.
Outlook unchanged – offshore recovery continues
NODL said that after a year of continual increase in oil price, dayrates and optimism, the last months of 2018 resulted in a significant decline in oil price which did not alter the underlying fundamentals of the industry.
"The outlook for offshore drilling remains relatively unchanged and will continue on its recovery. There has been a rise in inquiries from E&P companies with more interest in opportunistic exploration drilling and increases in the scope of tenders."
The drilling company said that market continued to tighten through scrapping older units reducing the oversupply (approximately 121 floaters scrapped since 2014) coupled with multiple consolidations creating fewer competitors and less aggressive bidding.
Oil firms prefer modern hi-spec rigs
The offshore drilling rig company, whose drilling contracts are managed by Seadrill, said that contracting activity is indicating a clear bifurcation between older units and a preference for modern high spec rigs.
"Certain legacy rigs are able to secure plug and abandonment work and short term campaigns, while the modern rigs are securing exploration and complex development projects with greater returns. This is most pronounced in the harsh environment market where Tier 1 rigs are near full utilization with significantly improved contract economics, while almost half of the rigs 35 years or older remain idle," NODL said.
"With continued increase in utilization of 7th generation drillships, the company is expecting a similar strengthening in contract economics for this asset class in the next 12 months. The Company takes comfort in this outlook with its new modern high spec fleet being more preferred by customers, its harsh environment rigs being fully contracted and having flexibility in delivery for its two ultra-deepwater drillships," Northern Drilling added.
The drilling company has also hinted at potential further fleet expansion. It said: "The company is well positioned to deliver shareholder value as the recovery continues and will continue to evaluate opportunistic growth in line with our strategy."
Offshore Energy Today Staff