Norway calls for exploration bids in mature areas
Norway's Ministry of Petroleum and Energy has announced this year's licensing round for the geologically best-known parts of the Norwegian continental shelf, also known as APA 2021.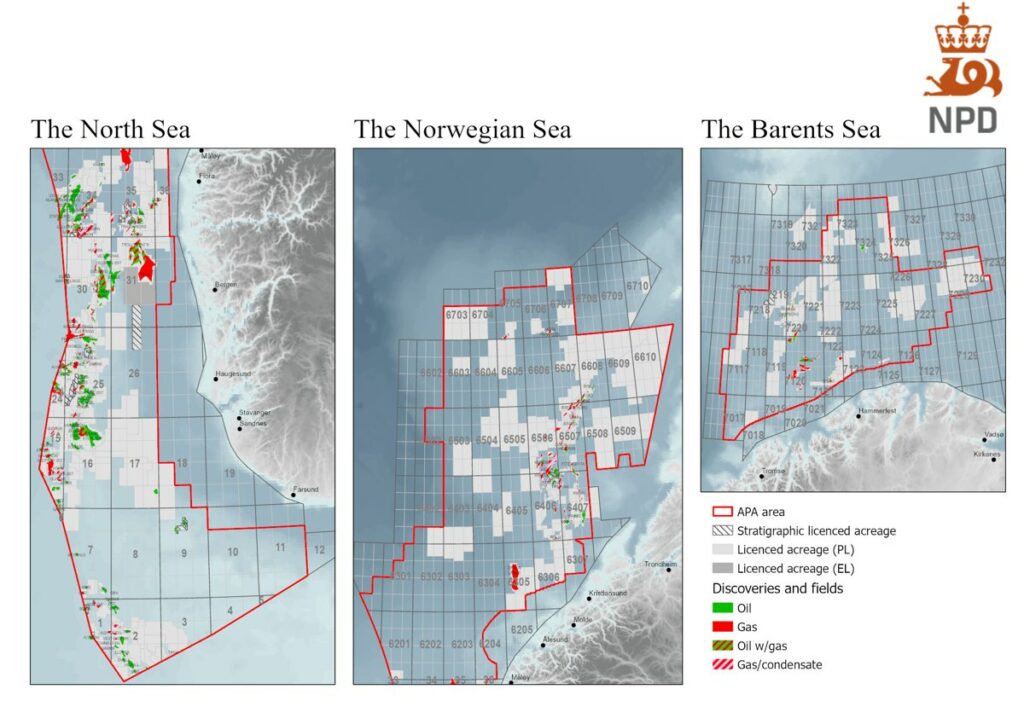 Through the annual licensing round, the oil companies are given the opportunity to gain access to attractive exploration area on the Norwegian shelf.
In the annual Awards in Predefined Areas, APA 2021, the predefined area has been expanded by 84 blocks with 4 of them are in the North Sea, 10 in the Norwegian Sea, and 70 in the Barents Sea. The proposed call has been subject to public consultation.
The companies' application deadline in this licensing round is 8 September 2021. After the application process has been completed, the aim is to grant new production licenses in the announced areas at the beginning of 2022, the ministry said.
The previous round, APA 2020, extended its predefined area by 36 blocks west of the Norwegian Sea while no expansion was proposed for the North Sea or the Barents Sea.
Norway's Minister of Petroleum and Energy, Tina Bru, said: "Announcement and allocation of exploration area is important to maintain the level of activity on the Norwegian shelf. It contributes to good resource management, creates great value for the community and secures jobs across the country. The announcement of this APA round is in line with the government's long-term policy for the petroleum industry".
The government noted that continuity in exploration activity is important in order to maintain activity in the long term. Exploration provides opportunities for new discoveries that can be expanded and help maintain activity and production. In mature areas, new discoveries are important for achieving good capacity utilization in production and transport facilities.
Awards in Predefined Areas was introduced in 2003 to facilitate exploration in the geologically best-known parts of the NCS and time-critical exploration is important in these areas.