Norway launches APA 2018 offshore licensing round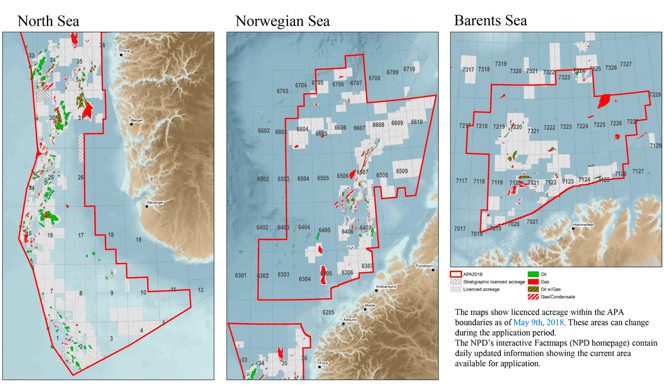 Norway's Ministry of Petroleum and Energy on Wednesday announced the APA 2018 licensing round, comprising the predefined areas with blocks in the North Sea, the Norwegian Sea, and the Barents Sea.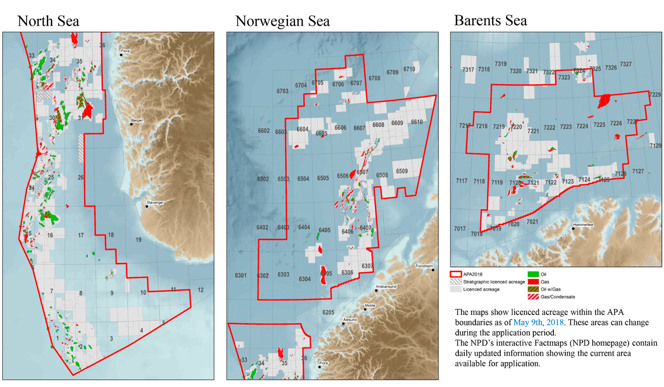 The awards in predefined areas round is one of two equal licensing rounds on the Norwegian continental shelf and it takes place annually. The APA area comprises the majority of open, available areas on the NCS.
Norway's Minister of Oil and Energy, Terje Søviknes, said: "New exploration opportunities are crucial for new discoveries. New discoveries are important for long-term value creation, employment and government revenues from the Norwegian continental shelf.
"A cornerstone of the government's petroleum policy is to facilitate the oil companies continuing a safe and efficient exploration activity in Norway."
The application deadline for APA 2018 is 12:00 a.m. hrs on September 4, 2018. The awards will be announced during the first quarter of 2019.
The predefined areas (APA acreage) have been expanded with a total of 103 blocks since APA 2017; this includes 47 blocks in the Norwegian Sea and 56 blocks in the Barents Sea.
Applications can be submitted for any blocks or parts of blocks within the predefined areas that are not already included in a license three months before the closing date for application.