Norway: Offshore drillers told to fix lifeboat issues after regulatory breaches spotted
Maersk Drilling, Transocean, and Odfjell Drilling have been given order notices by the Norwegian oil and gas safety body in relation to nonconformities found with the rig owners' lifeboats.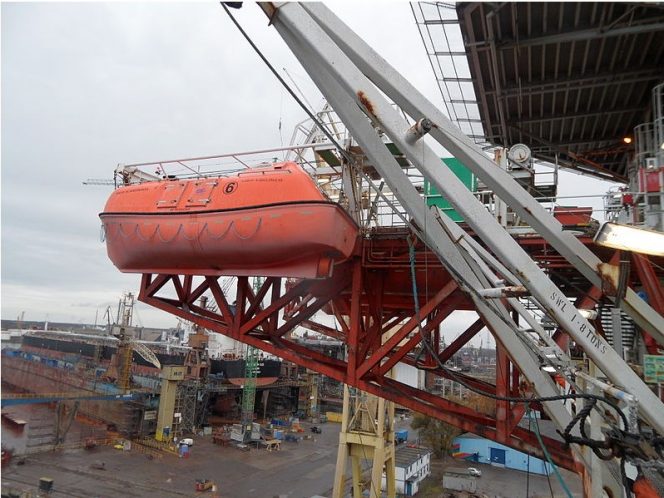 ---
The PSA said on Thursday that it had conducted audits of the Maersk, Transocean, and Odfjell to determine how they established, verified, and maintained the barrier function for evacuation on all their units which hold an AoC and were equipped with lifeboats (freefall and davit-launched).
All the audits identified a non-conformity from the regulations related to deficiencies in establishing, verifying, documenting, and following up performance requirements which form the basis for the barrier function for evacuation to the sea.
Following the audit, all three companies were told to explain how the non-conformity would be dealt with.
Although the PSA received responses from the companies they did not describe how the breach of the regulations would be corrected, the safety body said.
On that basis, the PSA gave notices of order to Maersk, Transocean, and Odfjell and ordering the drillers toto establish performance requirements for the specific technical, operational or organizational barrier elements required to ensure that the individual barrier is effective.
The offshore drilling companies were also told to assess which barriers and barrier elements were non-functioning or weakened and to initiate necessary measures for correcting or compensating for deficient or weakened barriers.
The deadline for compliance with the order is March 31, 2019. The PSA added that it had to be informed when the order was carried out.
To clarify, an order is an administrative decision and a strongly preventive instrument which is legally binding on the recipient, in this case, Maersk Drilling, Transocean, and Odfjell. Before the PSA issues an order, it usually sends a notice of order to the affected companies which is neither an instrument nor a notice of sanctions.
Related news
List of related news articles