Norway: Safety body investigating Jotun B lifting incident
The Norwegian offshore safety body is investigating a lifting incident that recently happened aboard a platform in the North Sea offshore Norway.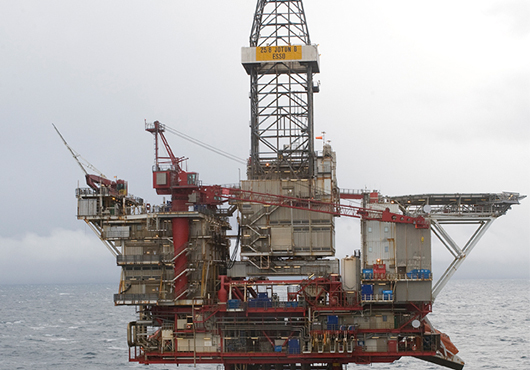 The Petroleum Safety Authority (PSA) Norway on Wednesday said the incident happened on May 19, 2018, while raising a riser on the facility, where Point Resources AS is the operator.
Understood to have come loose from the lifting arrangement, the riser – which weighs up to 15 tonnes – fell eight meters, PSA said. Nobody was injured.
"An investigation team from the PSA is due to start work on Jotun B this week. Its goals include clarifying the course of events and identifying the direct and underlying causes in order to contribute to learning and experience transfer," the safety body said.
The Jotun field is located in the North Sea, 200 km west of Stavanger.
Offshore Energy Today has reached out to Point Resources, seeking more info on the incident.
Responding to our inquiry, Point Resources' spokesperson said:
"Despite the fact that no one was hurt, this is an incident we take seriously. We have initiated an internal investigation, in addition to the independent investigation launched by the Norwegian Petroleum Safety Authority (PSA).
The lifting incident took place at the well head platform Jotun B, operated by Point Resources, on Saturday 19 May. A riser fell from the lifting arrangement, eight meters down to the wellhead B-18. The riser is estimated to weigh about 15 tonnes.
The area was sealed off during the operations. Only personnel who had authorisation were allowed inside the restricted area according to procedure.
We are now cooperating with the PSA, who will complete an investigation report. This, including our own investigation report, will be subject to learning, when completed.
Production at the Jotun field was permanently shut down in December 2016. Decommissioning activities at the Jotun B installation are currently ongoing and will proceed until 2019/2020."
Offshore Energy Today Staff