Norway to offer 136 new blocks in upcoming licensing round
The Norwegian Ministry of Petroleum and Energy has announced its plans to offer up to 136 new oil exploration blocks in Norway's 25th licensing round.
The Ministry said on Wednesday that the 25th licensing round in Norway would open eight new regions of the Barents Sea that were unavailable for exploration and one region of the Norwegian Sea.
It is worth noting that of the 136 oil exploration blocks on offer, 125 are in the Barents Sea.
Norway's Minister of Petroleum and Energy Tina Bru said: "Regular access to new exploration area is crucial to maintaining activity on the Norwegian Continental Shelf.
"By initiating the 25th licensing round, while we have the [APA 2020], the oil and gas industry gains access to land in both lesser-known and well-known areas. The licensing rounds are one of the pillars of petroleum policy".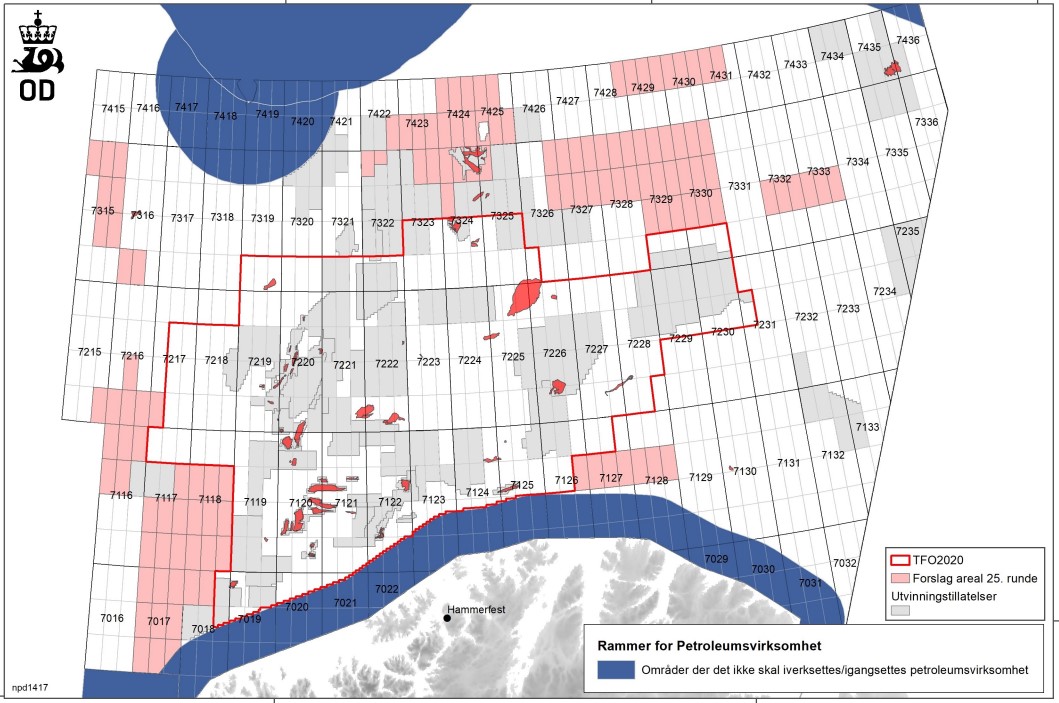 The main objective of Norway's petroleum policy is to facilitate profitable oil and gas production from a long-term perspective.
"The last few months have been particularly challenging, both for the oil companies and the supply industry. It is important not to lose sight of the more long-term prospects of a crisis.
"We need new discoveries to maintain employment and value creation going forward. I have good faith that the opportunities we now offer in the Barents Sea and the Norwegian Sea will be attractive to the companies and contribute to increased value creation and activity in the north over time", Bru added.
Numbered licensing rounds in Norway are one of two equal licensing rounds on the NCS and comprise the geologically least known areas on the shelf.
According to the Petroleum and Energy Ministry, it is most likely to make new, large discoveries in these areas. Exploration in these areas is crucial to maintaining the level of production and activity on the NCS.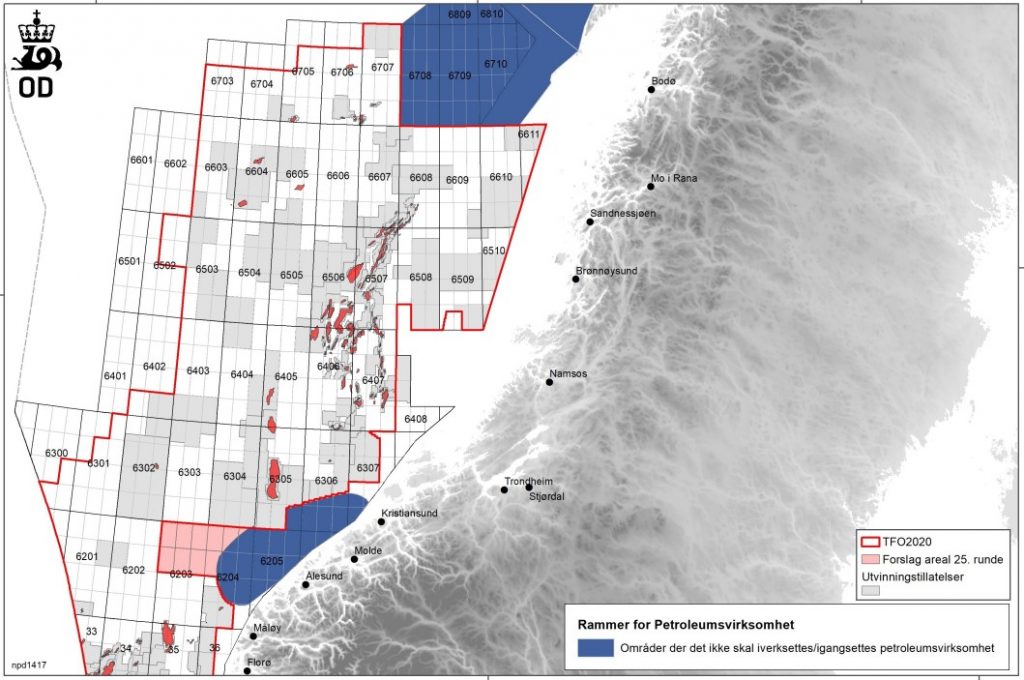 The Norwegian Petroleum Directorate has made a petroleum professional assessment of which areas should be included in the 25th licensing round.
Based on this, the Ministry prepared a proposal for an announcement which is now sent for public consultation.
After the consultation input is assessed, the 25th licensing round will be announced during the autumn of 2020. An application deadline for the New Year is intended and the allocation is expected during the second half of 2021.
Just last week, Norway announced the APA 2020 licensing round which comprises the predefined areas with blocks in the North Sea, the Norwegian Sea, and the Barents Sea.
It was introduced back in 2003 to facilitate exploration in geologically mature parts of the Shelf. All areas that are not included in the APA area can be included in a numbered round.