Norwegian Pension Company Excludes NAT from Its Investments
Norway's largest pension company Kommunal Landspensjonskasse (KLP) has decided to exclude Bermuda-based shipping company Nordic American Tankers (NAT) from its investments due to NAT's "unacceptable" shipbreaking practices.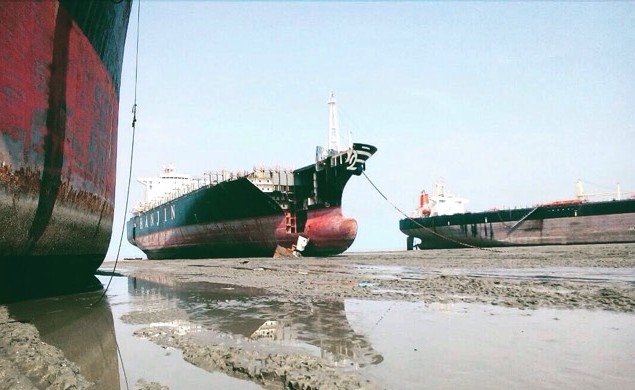 A KLP spokesperson told World Maritime News that the exclusion is "due to an unacceptable risk that the company contributes to serious environmental damage and gross human rights violations."
As informed, the decision comes after NAT continued to dispose of ships to be broken up on the beaches in Bangladesh. This is despite the fact that KLP previously asked the shipping company for responsible scaping of ships.
This process is reportedly carried out under extremely poor working conditions and causes substantial environmental damage. In addition, the cutting operations of the ships are said to be performed without required government authorizations.
In November 2018, NAT decided to sell two of its 1999-built tankers, the Nordic Aurora and the Nordic Sprite. VesselsValue's data shows that both Suezmax tankers were delivered to a shipbreaking yard in Bangladesh.
Last year, NAT reported profit of USD 80 million from the sale of eight vessels for breaking, of which three were sold to Alang and five to Chittagong.
The NGO Shipbreaking Platform reported that a total of 744 large ocean-going commercial vessels were sold to the scrap yards in 2018, out of which 518 were broken down on South Asia yards, accounting for a record-breaking 90.4% of the gross tonnage dismantled globally.
World Maritime News Staff