NOV in 'historic' 20,000 psi BOP sale to Transocean
Offshore driller Transocean has bought two 20,000-psi (20K) blowout preventer (BOP) stacks from National Oilwell Varco, in a deal that the equipment manufacturer described as a historic one for the offshore oil and gas industry.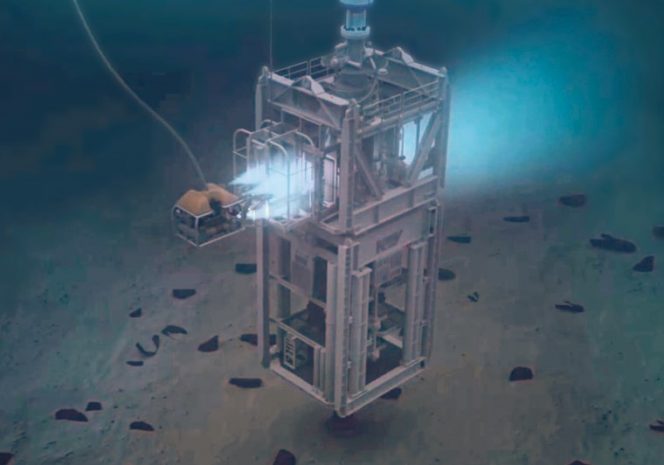 ---
Bartolomej Tomić
---
Namely, NOV has boasted that the sale of the 20K BOP stacks to Transocean, made it the first oilfield equipment manufacturer to successfully design, engineer and sell such a package.
"This is a historic moment for the offshore oil and gas industry," said Joe Rovig, President, NOV Rig Technologies. "The introduction of NOV's 20K BOP marks a new era in the exploration and development of high-pressure formations. We are proud of our role in enabling our industry to continually push beyond traditional limitations through technological innovation."
NOV said that the sale of this equipment and technology package was the culmination of five years of extensive work by NOV Rig Technologies and "marks another advancement for the offshore industry as it seeks to safely and efficiently drill the world's most challenging reservoirs."
"The 20K BOP stack is designed for use with extremely high-pressure reservoirs and can be used in ultra-deepwater. The initial deployment is expected in 2021 on a 20K well in the Gulf of Mexico," Rovig said.
The date of BOP stack deployment corresponds to the previously disclosed expected time of deployment of Transocean's newbuild drillship under a contract with Chevron in the Gulf of Mexico.
---
Related: Transocean bags $830M drilling contract with Chevron for newbuild drillship
---
Namely, Transocean in December 2018 said it had entered into an offshore rig deal with Chevron which will see Transocean lease "industry's most capable ultra-deepwater drillship" to Chevron for Gulf of Mexico operations starting in 2021.
Transocean has signed a rig design and construction management contract, as well as a five-year drilling contract, with Chevron USA, Inc. for one of its two dynamically positioned ultra-deepwater drillships currently under construction at the Jurong shipyard in Singapore.
The drilling contract, subject to design, construction, and delivery requirements set by Chevron has an estimated backlog of $830 million.
The rig will be the first ultra-deepwater floater rated for 20,000 psi operations and is expected to start operations in the Gulf of Mexico in the second half of 2021.
According to Transocean, the drillship will feature the most advanced capabilities and state-of-the-art technology available including dual 20,000 psi blowout preventers, net hook-load capacity of three million pounds, 165-ton active heave compensating crane, and an enhanced dynamic positioning system.
Announcing the Chevron deal in December 2019, Transocean CEO said he was proud to be delivering the industry's first rig capable of drilling and completing wells requiring subsea equipment rated to 20,000 psi.
While NOV's sale of 20,000 psi BOP stacks might be the industry's first, it is worth reminding that another driller, Maersk Drilling ordered 20,000-psi (20-ksi) rated deepwater blowout preventer (BOP) stack and riser systems from GE Oil & Gas in 2014. Under the terms of the order, the delivery was to take place in the first half of 2018.
Offshore Energy Today has reached out to Maersk Drilling, seeking more details on the status of the order.
Offshore Energy Today Staff
---
Spotted a typo? Have something more to add to the story? Maybe a nice photo? Contact our editorial team via email.
Offshore Energy Today, established in 2010, is read by over 10,000 industry professionals daily. We had nearly 9 million page views in 2018, with 2.4 million new users. This makes us one of the world's most attractive online platforms in the space of offshore oil and gas and allows our partners to get maximum exposure for their online campaigns. 
If you're interested in showcasing your company, product or technology on Offshore Energy Today contact our marketing manager Mirza Duran for advertising options.