Novatek, TotalEnergies strengthen Arctic LNG ties
Russa's Novatek and TotalEnergies have strengthened their ties on the Arctic LNG projects with two new agreements.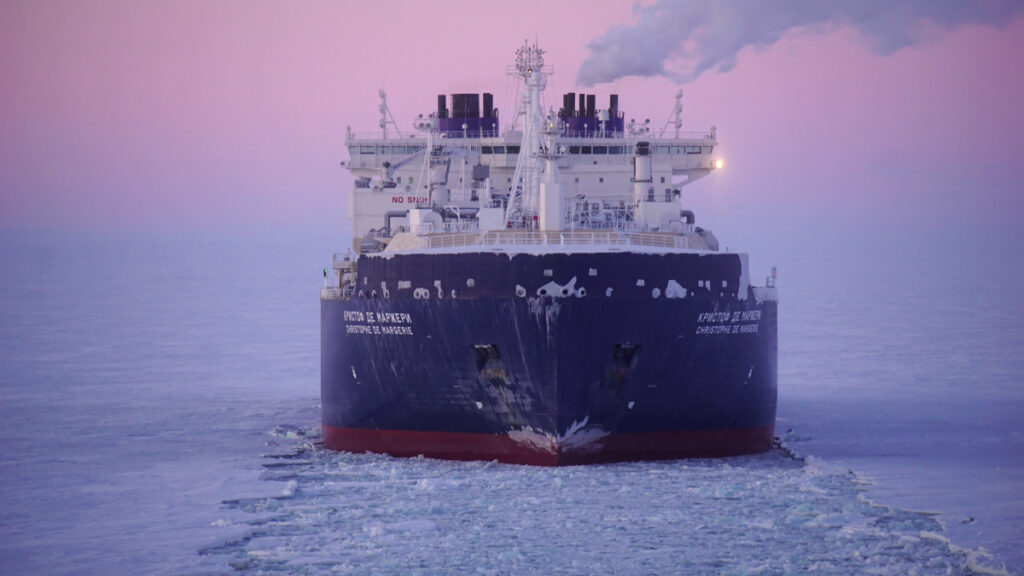 During an event in Saint-Petersburg, Novatek signed a deal to sell 10 per cent participation interest in Arctic Transshipment to TotalEnergies.
"The transshipment facilities will ensure the optimal utilization of our ice tanker fleet and reduce the cost of transport to consuming markets for the company's existing and future LNG projects," Novatek's head Leonid Mikhelson said.
"The entry of our long-term partner TotalEnergies into the LNG transshipment project will enhance the competitiveness of our joint projects and contribute to the successful development of our LNG logistics chain in accordance with best industry practices in environmental protection and climate change mitigation," he said.
Arctic Transshipment is Novatek's unit that will operate two LNG transshipment complexes currently under construction in the Kamchatka and Murmansk regions.
The transshipment complexes are part of Novatek's logistical chain to optimize the use of the Arc7 ice-class tanker fleet, with the aim to ensure efficient and cost-effective LNG transportation from Arctic LNG 2 and other Novatek's projects. LNG cargos will be transferred from the Arc7 ice-class LNG tankers to conventional tankers at each location.
Each transshipment complex comprises a floating LNG storage unit with a capacity of 360,000 cubic meters with two ship-to-ship transshipment points.
Decarbonization, Hydrogen, Renewables partnership
At the same event, the pair signed a memorandum of understanding on decarbonization, hydrogen and renewables.
Novatek and TotalEnergies intend to cooperate on reducing greenhouse gas emissions at joint projects by implementing carbon capture and storage technologies and utilizing renewable energy sources at joint LNG projects.
In addition, the MOU considers the production and usage of hydrogen as a low-carbon fuel, as well as the marketing of carbon-neutra products including LNG.
Specifically, technical solutions will be considered to improve the efficiency of power generation for LNG production, including using waste heat utilization technologies.
The MOU also envisages developing and deploying technologies to convert gas turbine equipment to hydrogen fuel. Furthermore, the two companies also agreed to work on solutions for the construction of wind power generation facilities and other renewable energy sources to reduce the carbon footprint of LNG projects.