NYK buys into Indonesian vehicle terminal business
Japanese shipping major NYK Line has acquired a 25% stake in PT. Patimban International Car Terminal ("PICT"), a car terminal operator based at the Indonesian port of Patimban.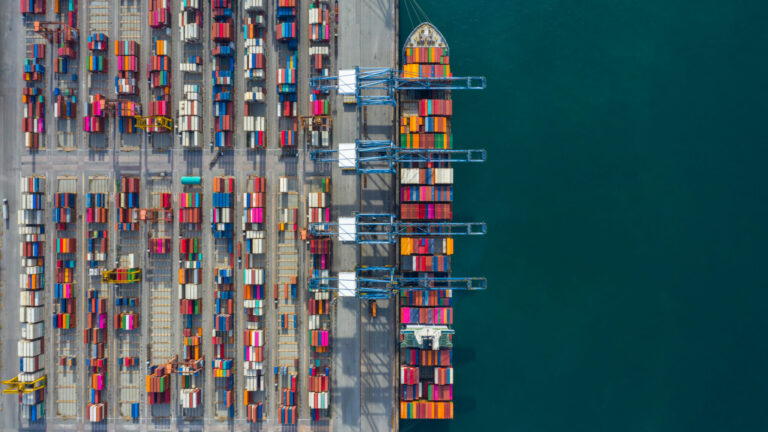 As explained, the port of Patimban is 120 kilometers east of the Jakarta city center and has been under construction in stages since 2018. The terminal was capable of handling 220,000 vehicles per year in 2022, and expansion is underway to increase capacity to 600,000 vehicles per year.
The shares were acquired from Toyota Tsusho Corporation, and registration was completed on August 18.
Tanjung Priok, another international port located in the Jakarta metropolitan area, has become chronically congested due to increased cargo volume. In addition, traffic congestion on the roads connecting the port and the Eastern Industrial Park in the eastern part of Jakarta, where many Japanese companies are located, has caused delays in importing and exporting auto parts and finished vehicles.
The full-scale operation of the port of Patimban is expected to solve these problems, NYK stressed.
"Through our equity participation in PICT, we will be able to provide optimal logistics services to our customers, including vehicle and construction equipment manufacturers entering the Indonesian market, and contribute to developing the Indonesian economy," NYK stated.
NYK Group is promoting growth strategies with ESG at the core, based on the group's mission statement of "Bringing value to life" and a new corporate vision for 2030. The company is also working on decarbonisation projects to achieve net-zero.
Recently, the firm joined forces with Asahi Shipping and Kobe Steel to trial biofuel on bulk carrier Sunrise Serenity.
The vessel was supplied with biofuel by Toyota Tsusho Marine Fuels Corporation and consumed biofuel on its route to the port of Newcastle, Australia. Sunrise Serenity carries cargoes for Kobe Steel. The vessel is operated and managed by Asahi Shipping and jointly owned by NYK and Asahi Shipping.
Last month, NYK unveiled a wind-assisted ship-propulsion unit on one of its vessels currently under a long-term charter contract with Cargill International S.A. The fully-automated suction wing could reduce fuel consumption from 10-30 percent, helping owners cut their carbon emissions at the same time, according to data.