NYK, RightShip, Solverminds cooperate on data platform to enhance efficiency
RightShip, NYK, and Solverminds have joined forces to collaborate on a product that links NiBiKi, the NYK Group's common platform for ship-management operations, with RightShip's data platform, to transform the workloads of shipowners and managers.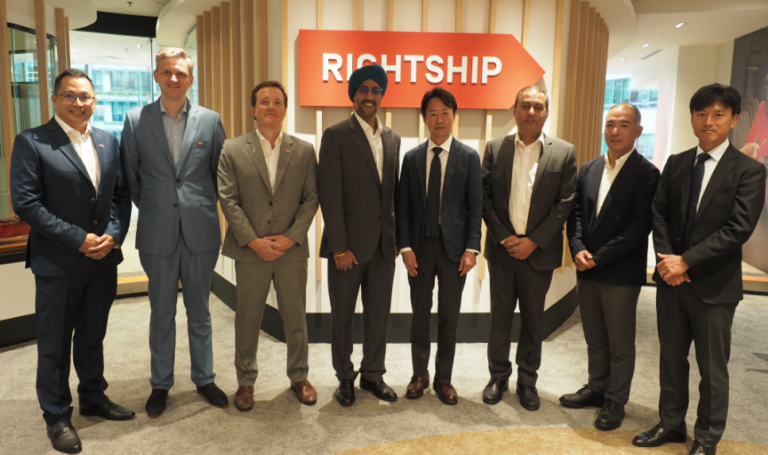 As explained, the new technology Port State Control (PSC) Submission API, initially launched on RightShip's e-commerce platform RightSTORE, is designed to share data across both RightShip's and NYK's platforms.
The product integrates a ship manager's ERP system directly into the RightShip platform using an API data flow. This can save hundreds of man hours and significantly improve efficiency across ship management groups of all sizes. Annually, RightShip closes out around 39,000 PSC deficiencies in the platform.
The PSC Submission API enables users to instantly submit and receive PSC inspection and deficiency data without the need to switch between separate platforms, according to the partners.
The PSC Submission API also enhances transparency within a ship manager's workflow by giving users full visibility over their pending PSC deficiencies. This enables them to make quick, informed decisions.
"The PSC Submissions API is a simple but important innovation, designed to address a significant issue for ship managers: the inefficient system that requires them to manually pass data through separate systems. Our API can drastically improve workflow for ship owners and managers – allowing them to make quicker and better decisions during their pursuit of zero harm operations.," Christopher Saunders, Chief Product Officer at RightShip stated.
"In PSC inspections, building a system that enables more proactive reporting by shipowners and managers will play an important role as part of the above innovation efforts. We expect that the response time of ship owners and managers can be greatly reduced," Hiroshi Kawaguchi, General Manager, Dry Bulk Marine Quality Control Group, NYK Line, said.
"Solverminds is laser-focused on developing solutions for the ocean supply chain – making it more efficient, more effective, and more sustainable. The PSC Submissions API is a major development as part of the digital ship management ERP and can make a big difference in the exchange of information contributing towards safe operations," Ritesh Sood from Solverminds noted.