Ocean Rig delays drillship deliveries. Expects market to worsen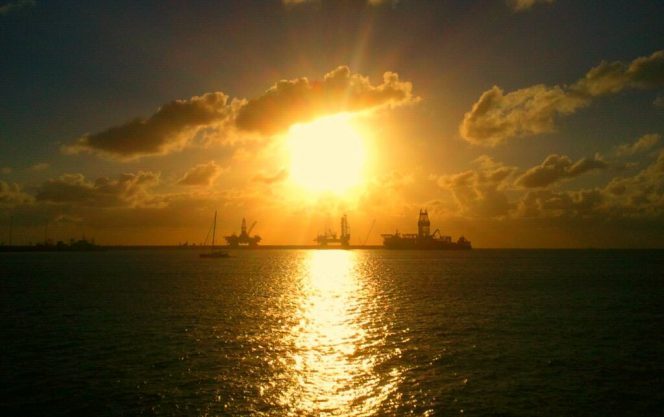 Ocean Rig UDW, an offshore drilling company, has reached an agreement with Samsung Heavy Industries to postpone drillship deliveries and reschedule certain installments for the rigs currently being built in South Korea.
The driller said the deal made with the Koreans provided for the delay of deliveries of two of three drillships under construction at Samsung's shipyard and the amendment of certain other terms – including the contract price. Three drillships Samsung is due to deliver are: Ocean Rig Santorini, Ocean Rig Crete, and Ocean Rig Amorgos.
Ocean Rig did not provide a detailed description of the agreement made with the South Korean rig builder.
Net income rises
In its quarterly report released on Thursday, Ocean Rig reported a net income for the second quarter of $156.1 million, an increase from $74 million reported for the same quarter of 2015.
Revenues increased by $19.4 million to $452.6 million for the three-month period ended June 30, 2016, as compared to $433.2 million for the same period in 2015.
Market to worsen
Notwithstanding the improved results compared the corresponding period of 2015, George Economou, Chairman and Chief Executive Officer of gave a pessimistic forecast.
Economou said: "Despite the continued positive operational performance of the company the market conditions remain extremely negative. Oil companies continue to reduce their offshore budgets and as more floaters come off contract in the next six months, an already grossly oversupplied market is expected to worsen."
He added that in this current and anticipated poor market environment which Ocean Rig expects to persist for an extended period of time, "we believe it is prudent to focus on maintaining liquidity and de-levering the company".
"Given the ongoing distressed market environment as well as the consensus view that a recovery may not occur for several years, we have engaged financial and legal advisors to assess the viability of our capital structure and alternatives that may be available to pursue," the CEO said.
The company's total backlog as of August 10, 2016, amounted to $2.2 billion.
Ocean Rig currently has a fleet of six operating rigs. Also, four drilling rigs have been stacked in Greece, without employment, with Ocean Rig Mylos drillship expected to be stacked there as well, following the completion of preservation works currently being carried out in Spain.
Offshore Energy Today Staff