Offshore Energy Exhibition & Conference 2021 opens floorplan
Offshore Energy Exhibition and Conference (OEEC) will take place at Amsterdam RAI on Tuesday 26 and Wednesday 27 October 2021. The 14th edition of OEEC will have a physical exhibition floor and content programme combined with an online event and matchmaking environment. As of today it's possible to book your stand directly on the floorplan.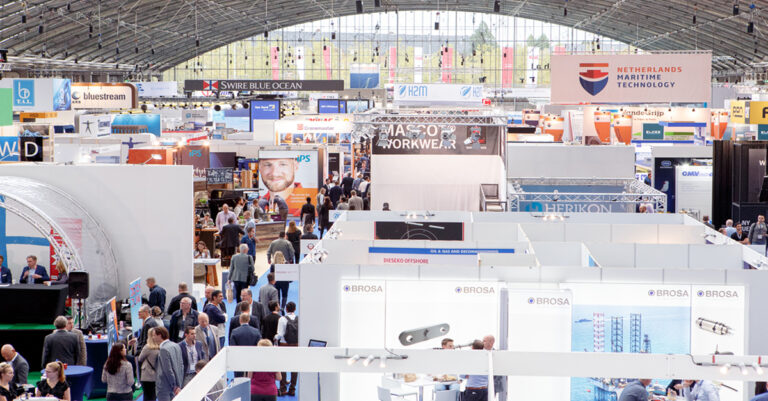 Already leading companies, such as Damen Shipyards, North Sea Port, BigLift Shipping, Royal Wagenborg, ELA Containers, GSS Marine Services, Smulders, Hetraco, Temporary Works Design, KenzFigee, BOWTerminal, Peutz, Boskalis, Pavilion by Netherlands Maritime Technology, AAA Propulsion, Saltwater Engineering, Holland Shipyards, Bachmann Electronics and many more, have committed to participate in OEEC 2021. The combined strength of the event's content programme and professional matchmaking brings participants two packed event days with relevant visitors and a positive atmosphere.  
Developments like the energy transition and the need for sustainability are shaping the offshore energy industry. To present the different facets of this transformation Offshore Energy Exhibition & Conference 2021 will have a content programme including Talks Shows and Energy Talks. Prior to OEEC 2021 different content themes will be launched on the platforms Offshore-Energy.biz and Offshore Energy Magazine. These themes will shape the content programme of OEEC 2021. Focus points will be the energy transition and cross market collaboration.  
For more than a decade, OEEC has been a focal point of industry knowledge, bringing together prominent speakers, innovations, commercial and networking opportunities under one roof. The event is about connecting the energy industry and this year's event will enable just that. 
Want to know which places are still available? Check out the stand options, head to the floorplan and reserve your spot!