Offshore regulator assessing Santos' environment plan for Ningaloo Vision FPSO
Australia's National Offshore Petroleum Safety and Environmental Management Authority (NOPSEMA) has begun an assessment of Santos' environment plan for the operations of the Ningaloo Vision FPSO located off Australia.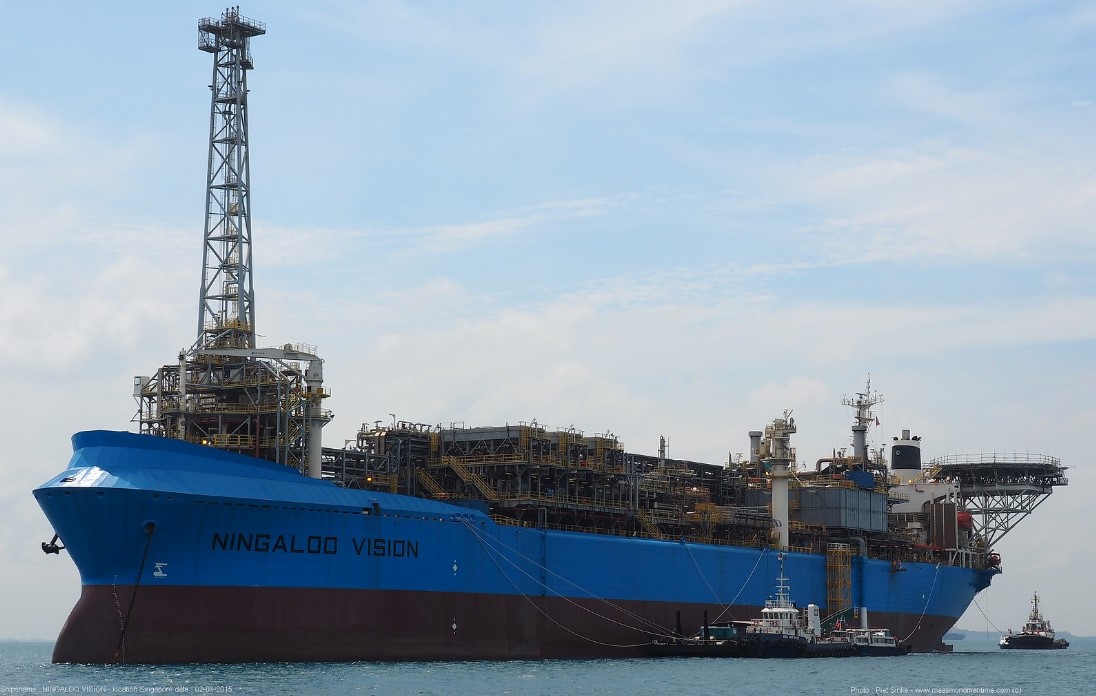 NOPSEMA stated that the Ningaloo Vision Operations Environment Plan was submitted on March 31, 2020, by Santos' subsidiary Santos WA PVG.
Santos is the operator of the Van Gogh, Coniston, and Novara fields located in WA-35-L and recovers oil in production license area WA-35-L using the Ningaloo Vision FPSO since 2010.
The FPSO is located approximately 53 km north-northwest of the Exmouth township in Western Australia and is moored in a water depth of 341 meters.
According to NOPSEMA, production rates are currently at approximately 10,000 bbl/d and are expected to decline over the remainder of the field life. Short term increases in production may occur due to infill drilling campaigns.
The operation of new wells and subsea infrastructure would be undertaken per this EP. The estimated operational life of the Van Gogh, Coniston, and Novara fields as of March 2020 extend beyond the period of this EP. The fields currently are estimated to have another 7 to 12 years of remaining field life.
Support vessels provide support for activities such as the loading of supplies, offloading of wastes, assistance for offtake tanker berthing and loading, and oil spill response. Project vessels carry out inspection, maintenance, monitoring, and repair (IMMR) activities and helicopters are used for transport of personnel to and from the facility.
Offtake tankers load the recovered oil from the FPSO regularly. The FPSO and subsea infrastructure design allow for produced water and excess produced gas to be reinjected to the reservoir or discharged and emitted overboard.
This environmental plan covers petroleum activities even if the FPSO is not on location either due to cyclone avoidance or maintenance activities.
It is worth noting that this EP does not include any decommissioning activities. A stand-alone environmental approval will be sought to undertake decommissioning of the Ningaloo Vision operations.
---
Image by: Maasmondmaritime; Under the CC BY-NC-SA 2.0 license