OMV Petrom turns to Black Sea following Kazakhstan exit
Romanian oil and gas company OMV Petrom has closed the sale of its onshore oilfields in Kazakhstan to focus on its portfolio in the Black Sea region.
OMV Petrom said on Monday that it closed the sale transaction for its 100 per cent shareholding in Kom-Munai LLP and Tasbulat Oil Corporation LLP in Kazakhstan to Magnetic Oil.
Kom-Munai and Tasbulat hold the production licenses for four onshore fields – Komsomolskoe, Aktas, Tasbulat, and Turkmenoi. The cumulative daily production of the four fields was 6.45 kboe per day in 2019, representing around four per cent of the group's production.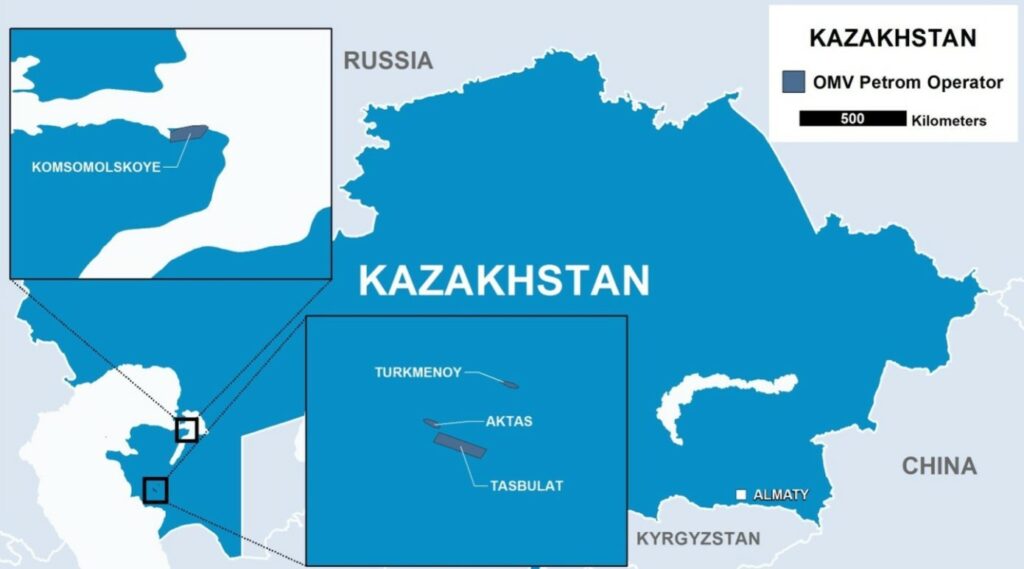 It is worth reminding that the initial deal for the sale of these assets was announced in late December 2019.
According to the company's statement, the transaction is part of OMV Petrom's strategy to focus its regional expansion towards the Black Sea area in search of "the most profitable barrels".
The company added that the impact of the transaction on its operational indicators is limited, as Kazakhstan operations represented only a small part of OMV Petrom's overall portfolio.
In 2020, the cumulated daily production of the four fields was 6.76 kboepd, representing 4.7 per cent of the company's production, while the 1P reserves of 21.8 mmboe accounted for 4.6 per cent of its reserves.
OMV Petrom entered the upstream sector in Kazakhstan in 1998. All fields are located in the Mangistau region of west Kazakhstan near the Caspian Sea.
The four onshore fields cover a total area of 86.52 square kilometres, including approximately 75 wells, production facilities and 200 kilometres of pipelines.
As for the company's Black Sea portfolio, OMV Petrom has several concessions in three countries.
Namely, it holds the XIX Neptun Shallow, XIX Neptun Deep, and XVIII Istria licenses in Romania and the 1-21 Han Asparuh license in Bulgaria.
In March, OMV Petrom signed a production sharing contract (PSC) for the offshore Block II in the exclusive economic zone of the Georgian Black Sea.
In other recent news, the company recently announced that it would become the operator of Neptun Deep in case Romgaz finalizes the takeover of ExxonMobil's stake in the block. A binding offer by Romgaz was submitted in late March.