Ørsted submits bid for 760 MW wind farm offshore Maryland
Ørsted has submitted a bid to the Maryland Public Service Commission (PSC) to build a 760 MW wind farm off the state's coast.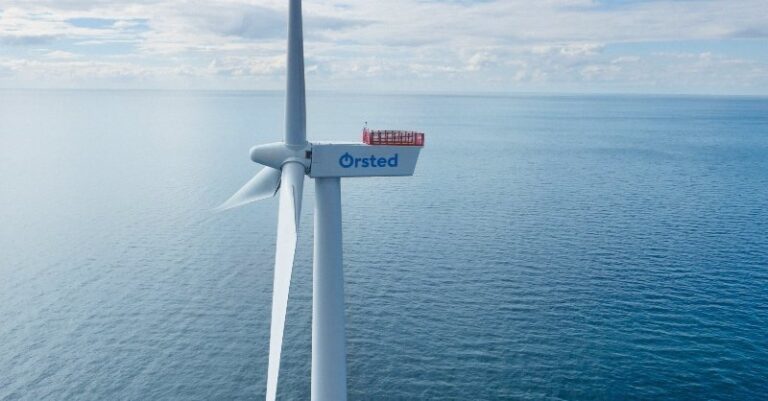 The company has filed its proposal for the Skipjack Wind 2 project in response to the Commission's call for Round 2 offshore wind projects, through which the Commission can award at least 1,200 MW of offshore wind renewable energy certificates (ORECs).
"Ørsted's proposal is designed to support the successful development of Skipjack Wind 2, while also committing to significant manufacturing operations that will enable the State to establish itself as a significant player in the offshore wind supply chain", the developer said.
The company also said that – in partnership with local school districts, communities, and universities – the project would provide significant resources to support the development of innovative science, technology, engineering, and mathematics (STEM) programming, as well as comprehensive workforce training initiatives.
If awarded, the new Skipjack Wind 2 project will generate enough clean energy to deliver nearly two thirds of the state's target and power more than 250,000 homes in the region.
Ørsted is currently developing the 120 MW Skipjack Wind Farm 1 off the Maryland-Delaware coast, for which it was awarded OREC during Maryland's first offshore wind solicitation in 2017.
In March, Ørsted and Tradepoint Atlantic completed the initial phase of Maryland's first offshore wind staging center at the 3,300-acre global logistics center in Baltimore County to support the first Skipjack wind farm, which is scheduled to be operational in the second quarter of 2026.
Skipjack Wind Farm 1 is set to create approximately 1,400 Maryland jobs, spur at least USD 200 million in Maryland economic investment, and generate enough clean energy to power 35,000 homes in the region, according to the developer.
Besides Ørsted's, Maryland's waters are also home to project(s) being developed by US Wind, which was also awarded Offshore Renewable Energy Credits (ORECs) in 2017, for the first phase of its proposed development off the state's coast.
The first phase of US Wind's project, called MarWin, will have an installed capacity of 270 MW and is anticipated to come online in 2024. In total, US Wind's lease area can support approximately 1,500 MW of offshore wind capacity.
Back in 2019, Maryland passed the Clean Energy Jobs Act, which increased the state's offshore wind energy requirements, calling for an additional offshore wind capacity of 1.2 GW to be procured from developers with projects near the state's coast.
New offshore wind capacity is required beginning with at least 400 MW in 2026, increasing to at least 800 MW in 2028 and 1,200 MW in 2030.
Under the Act, Maryland's Public Service Commission must provide Round 2 application periods beginning: 1 January 2020 for projects coming online no later than 2026; 1 January 2021 for projects to enter operation no later than 2028; and 1 January 2022 for projects to come online no later than 2030.