OSM Maritime and Thome merger cleared, paving way for creation of ship management powerhouse
Competition authorities have approved the merger of ship management companies OSM Maritime Group and Thome Group. The merged company, OSM Thome, will be a powerhouse in the international ship management market, represented in 22 countries and headquartered in Arendal, Norway.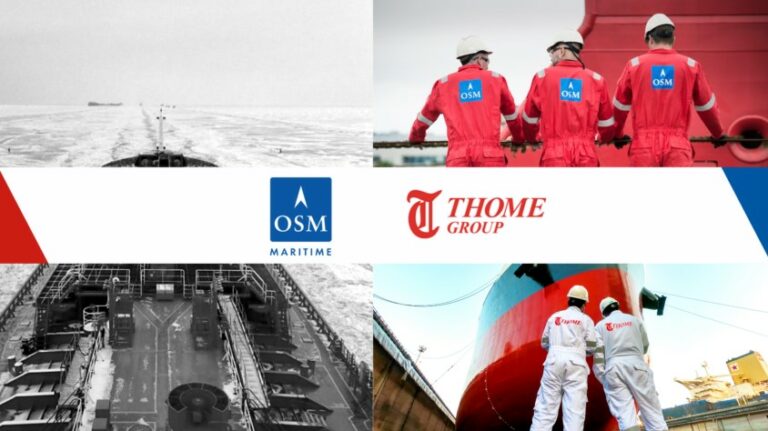 "This is a big day for OSM Thome. Our merger is now formally and finally approved. The merged company combines proud traditions with high ambitions. Our business is based on Norwegian maritime skills and with skilful employees in leading shipping locations across the world, we will strengthen our position as an innovative and world-leading supplier of ship management services. We have built a company for the future, with safe, efficient and sustainable management of ships as our DNA. That will give added value for our customers and for our colleagues," says CEO of OSM Thome, Finn Amund Nordbye.
OSM Thome's fleet includes various segments such as tanker, bulk, container, car ships and offshore vessels. The company handles ship management for nearly 450 ships and is responsible for crewing on about 550 additional ships.
"We know our customers' needs and our skilled and dedicated colleagues, both on land and at sea, are crucial for us to be able to provide the best solutions. We have the skills and the ability to continue growing. We will do so by offering competitive solutions and taking good care of our existing as well as new customers. We will remain leading within safe and efficient management as well as within important areas such as digitalisation, cyber security and green shipping," Norbye states.
The two companies said that the integration process has been thoroughly planned and now, as the merger finally is approved, the work of joining the two organisations can begin.
The companies expect that the integration process will be done in a fast and proper manner and in good dialogue with employees at the various offices.