Petrel raises funds to cover costs for Ghana assets
Oil and gas explorer Petrel Resources has raised £400,000 ($526,500 ) by placing shares and plans to use the proceeds to fund costs related to its Ghanaian assets.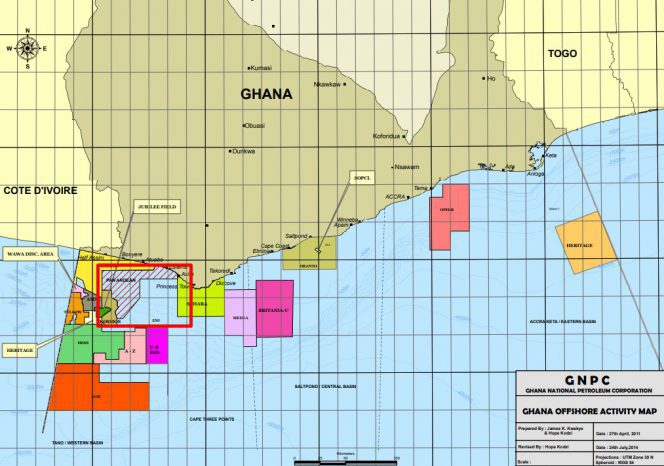 Petrel said on Wednesday it has raised £400,000 via the placing of 21,621,622 ordinary shares with new investors at a price of 1.85p per placing share. The placing shares represent approximately 20.68% of the company's issued share capital, as enlarged by the placing.
Petrel also said that the net proceeds of the placing will fund any costs associated with the ongoing negotiations regarding the company's Ghanaian assets and will also provide the company with additional working capital, as the company's board continues to assess new projects.
In Ghana, Petrel holds a 30% interest in a license agreement over an onshore/offshore block. The 1,532 km2 Tano 2A Block is held by Pan Andean, a private Ghanaian company, owned 60% by Clontarf Energy, 30% by Petrel, and 10% by local Ghanaian interests.
Earlier in September, Petrel and Clontarf informed they had resolved a long-standing issue with the Ghana National Petroleum Corporation (GNPC) regarding a contract for the development of the Tano 2A Block.
Namely, back in 2008, the Pan Andean consortium agreed an exploration license over block Tano 2A in Ghana, however, the agreement was never ratified by the Ghanaian National Petroleum Company as there was a dispute over a part of the block for which the consortium claimed was its acreage.
Following delays in negotiations, the consortium then launched a court proceeding regarding the issue, which it says it later won.
However, the consortium then decided to amicably settle the matter out of court and moved to discontinue the court matter in July 2014, and discussions have been held to amend the area for exploration and production. Also, in a separate development, Ghana invited the consortium to apply for acreage in the deeper part of the Tano basin, which Pan Andean accepted.
In September 2016, the consortium was offered revised Tano Basin acreage coordinates by Ghanaian officials, which the partnership accepted in principle. It then took two years for the parties to reach the final agreement, announced earlier in September.
Offshore Energy Today Staff
Related news
List of related news articles