Petrogas plans to unlock stranded North Sea gas discovery within three years
Petrogas North Sea, a part of Oman-based Petrogas E&P LLC, plans to develop its Birgitta gas field in the UK North Sea within the next three years following the completion of a delayed appraisal well, which achieved results that were better than pre-drill expectations.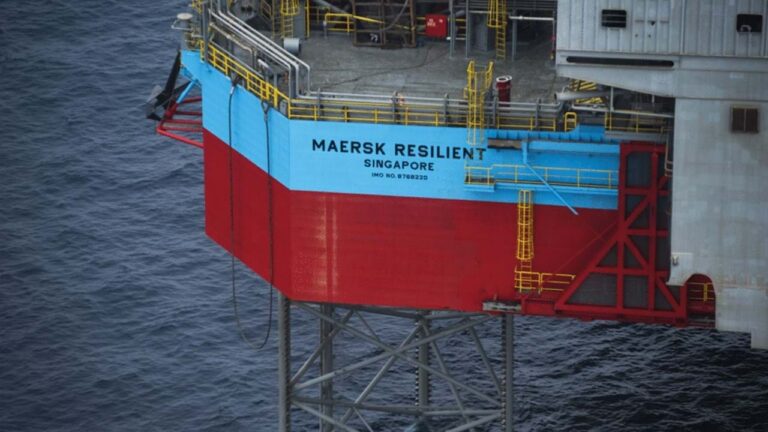 As informed this week, the company finished drilling the 22/19a-8 Birgitta East appraisal well to a TD of 4150m MD and plugged and abandoned the well as a gas discovery on 27 April 2022. This was the company's first operated well on the UK Continental Shelf.
According to the company, the well results were in line with or better than pre-drill expectations, which will allow the company to continue to the next stage of the project, with the ultimate goal to develop the Birgitta gas field within the next three years.
The well was drilled using the Maersk Resilient jack-up rig. The drilling contract was awarded in September 2019 and operations were initially planned to start in March 2020. However, the project was temporarily halted due to the global pandemic and challenging market conditions and the contract was cancelled in November 2020 with Maersk retaining the exclusive option with Petrogas to drill the Birgitta well.
In late 2021, Maersk Drilling and Petrogas agreed to exercise the previously agreed exclusive option to employ the Maersk Resilient to drill the appraisal well at the Birgitta field. The contract was expected to start at the end of that year in direct continuation of the rig's work scope.
Following the completion of the campaign, Nick Dancer, Director of Petrogas North Sea, commented: "We are happy to have completed the well safely and successfully as a gas discovery, and now look forward to progressing the project through the development gate process, hopefully unlocking a longtime stranded gas discovery into production, complimenting the domestic gas production of the UK."
Kingsuk Sen, VP of Petrogas Europe and CCO, stated: "This was an important step in broadening Petrogas' activities within Europe, and applying Petrogas' expertise from the Netherlands, which supported the operation, and will continue to push Birgitta towards development."
Usama Al Barwani, CEO of Petrogas E&P LLC, said: "I'm pleased that Petrogas has demonstrated successful drilling operations in the UK, and look forward to this being the first step in creating a new production base for Petrogas E&P LLC."