Petronas books smaller profit after being hit by lower prices
Malaysian oil and gas giant Petronas saw its profit and revenues drop in the first quarter of 2020 after being hit by lower average realised prices for LNG, petroleum products, and crude oil & condensates.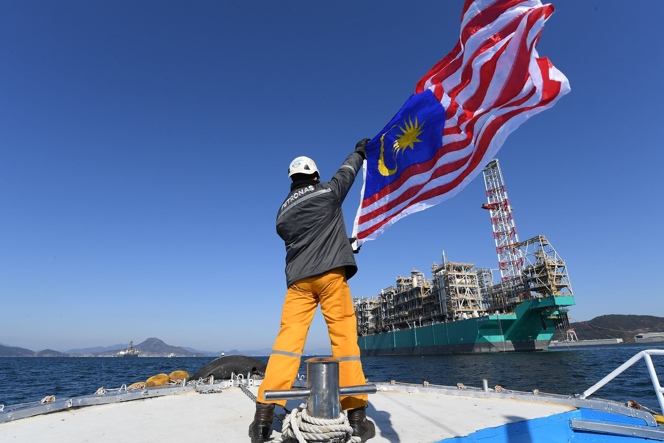 Petronas said on Friday that, for the first quarter of 2020, it had recorded a revenue of RM59.6 billion ($13.7 billion).
This is a 4 per cent decrease from RM62 billion ($14.3 billion) in the same period last year.
According to the company, the result is mainly attributable to the impact of lower average realised prices recorded for LNG, petroleum products and crude oil & condensates.
The decrease was partially offset by the impact of higher sales volume mainly for petroleum products coupled with the effect of the weakening Ringgit against the US Dollar exchange rate.
Profit After Tax (PAT) for the quarter stood at RM4.5 billion ($1.04 billion), 68 per cent lower than the RM14.2 billion ($3.3 billion) posted in the corresponding quarter in the previous year.
This was primarily due to net impairment on assets and lower revenue recorded. However, these were partially offset by lower tax expenses.
PAT excluding impairment, however, stood at RM9.2 billion ($2.12 billion), a 35 per cent decrease from RM14.1 billion ($3.2 billion) compared to the first quarter last year.
Downward production trend ahead
Total daily production average for the first three months of 2020 was 2,464 thousand barrels of oil equivalent (boe) per day, slightly above the 2,436 thousand boe per day in 2019, mainly attributable to an increase in liquid production from Brazil.
However, a downward production trend is anticipated in the near term as a result of lower demand coupled with prolonged lockdowns implemented globally and the Movement Control Order (MCO) in Malaysia as well as the implementation of Malaysia's production cut as part of its OPEC+ commitment in the coming months.
Petronas said it will continue to adapt swiftly through its robust business strategies that focus on value driven production while also ensuring safe operations.
The company noted it is operating in unprecedented market conditions driven by a combination of severe demand destruction due to COVID-19 pandemic and global oil market glut, which are testing the resilience of oil and gas players globally.
In mitigating the negative impact on its profitability and liquidity, the company said it is taking steps to optimise its planned international capital investments and operating expenditures.
While the company continues to invest domestically, it anticipates that there will be constraints in the supply chain as a result of the pandemic.
The company's board expects the overall financial year performance will be significantly affected by these factors.