Petronas completes third STS LNG transfer in Brunei Bay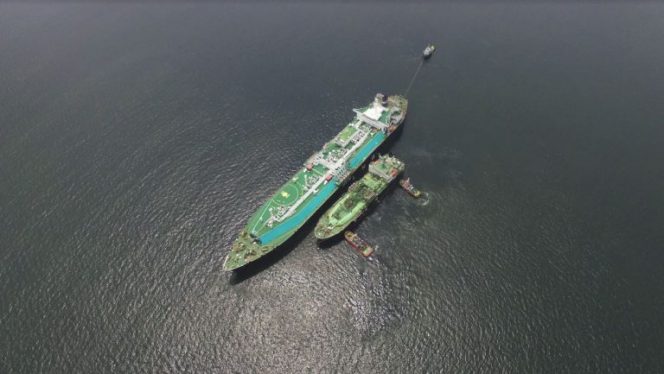 ---
Malaysian energy giant Petronas has completed its third delivery of liquefied natural gas (LNG) cargo through its break-bulking ship-to-ship (STS) transfer to two buyers.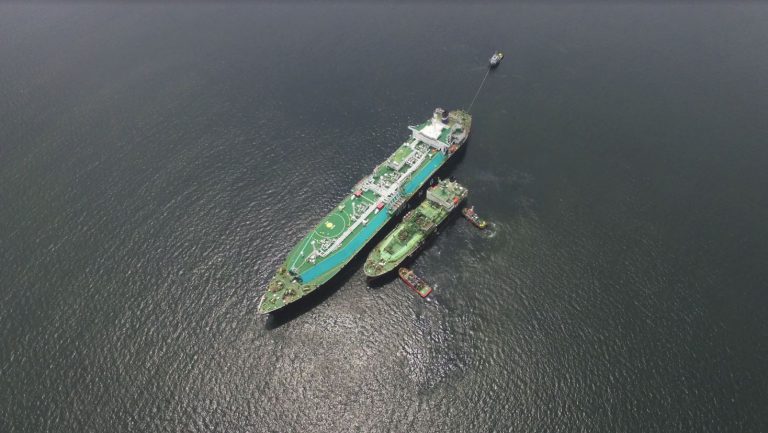 Petronas said that the LNG break-bulking STS transfer was completed through its subsidiary Petronas LNG in Brunei Bay, Sabah.
The delivering vessel, Seri Bijaksana, transferred 80,000 cubic meters of LNG to Polar Spirit and 62,000 cubic meters to the LNG carrier Lerici, which then made their separate deliveries to two separate receiving terminals in China.
Petronas EVP and CEO of gas new energy business Adif Zulkifli said: "Petronas continues to demonstrate its flexibility and adaptability to succeed in the changing and dynamic LNG marketplace. The third successful STS transfer operation is a testimony of our commitment to address customer demands."
To remind, Petronas completed its first LNG STS break-bulking operation in June 2018, and the second in April 2019.
The completion of the STS was a collaborative effort with various stakeholders like the Sabah Ports Authority, Sabah Ports, Sabah Ports and Harbours Department, MISC, Teekay LNG Partners, Asian Supply Base, Argo Engineering, Eastport Marine, and KASI Malaysia.